Design freely, speed up production, become self-reliant, and avail of additive manufacturing subsidies. 3devo machines help you unlock all the possibilities that come with advanced manufacturing capabilities.
Innovate Effortlessly With 3devo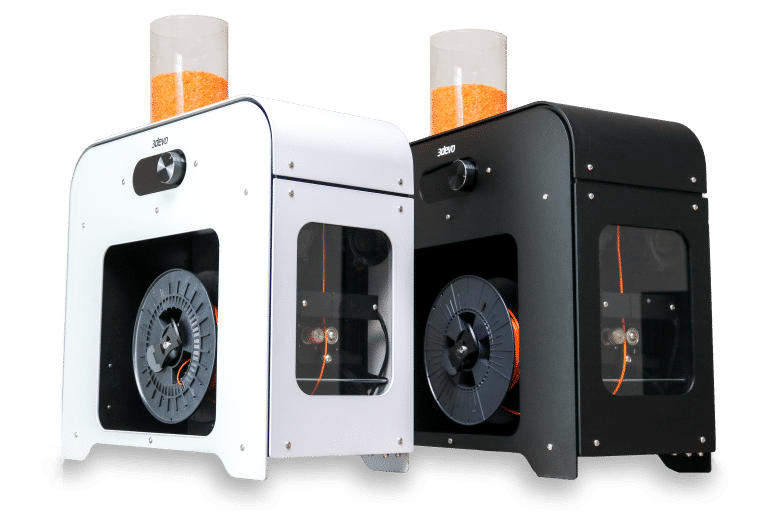 Discover a new level of freedom
Our specialized, result-oriented filament makers empower you to design and develop just what you need.
Streamline prototyping operations
Eliminate waiting periods and costs of hiring external facilities for your prototyping needs.
Become resource-efficient
3devo machines help you reduce material wastage and recycle old prototypes into new designs.
Poise your business for growth
Additive manufacturing subsidies can create the perfect opportunities to take your innovations forward.
Sophistication, made simple
Additive manufacturing and its associated technologies have created countless possibilities for designers, researchers, and manufacturers. From individual innovators, all the way to governments worldwide, those involved in design and production have already recognized these possibilities. The result? A significant shift towards self-reliant innovation, where technologies like 3D printing cut down production time, cost, and hassle. Embrace these wide-ranging possibilities and incentives with the help of 3devo machines.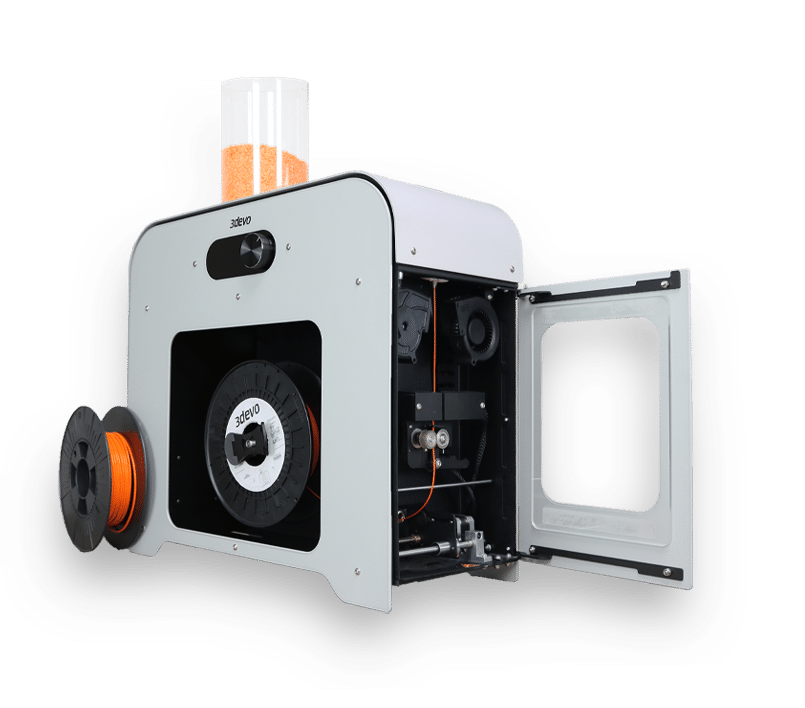 Long-term solutions for forward-looking businesses
3devo is not just about user-friendly products. We support innovators and businesses in taking their vision forward. With our compact filament makers, plastic shredders, and polymer dryers, you can build your own closed-loop production facility, no matter your scale of operations. We also offer personalized support and training to help you meet your objectives and enjoy uninterrupted prototyping and production.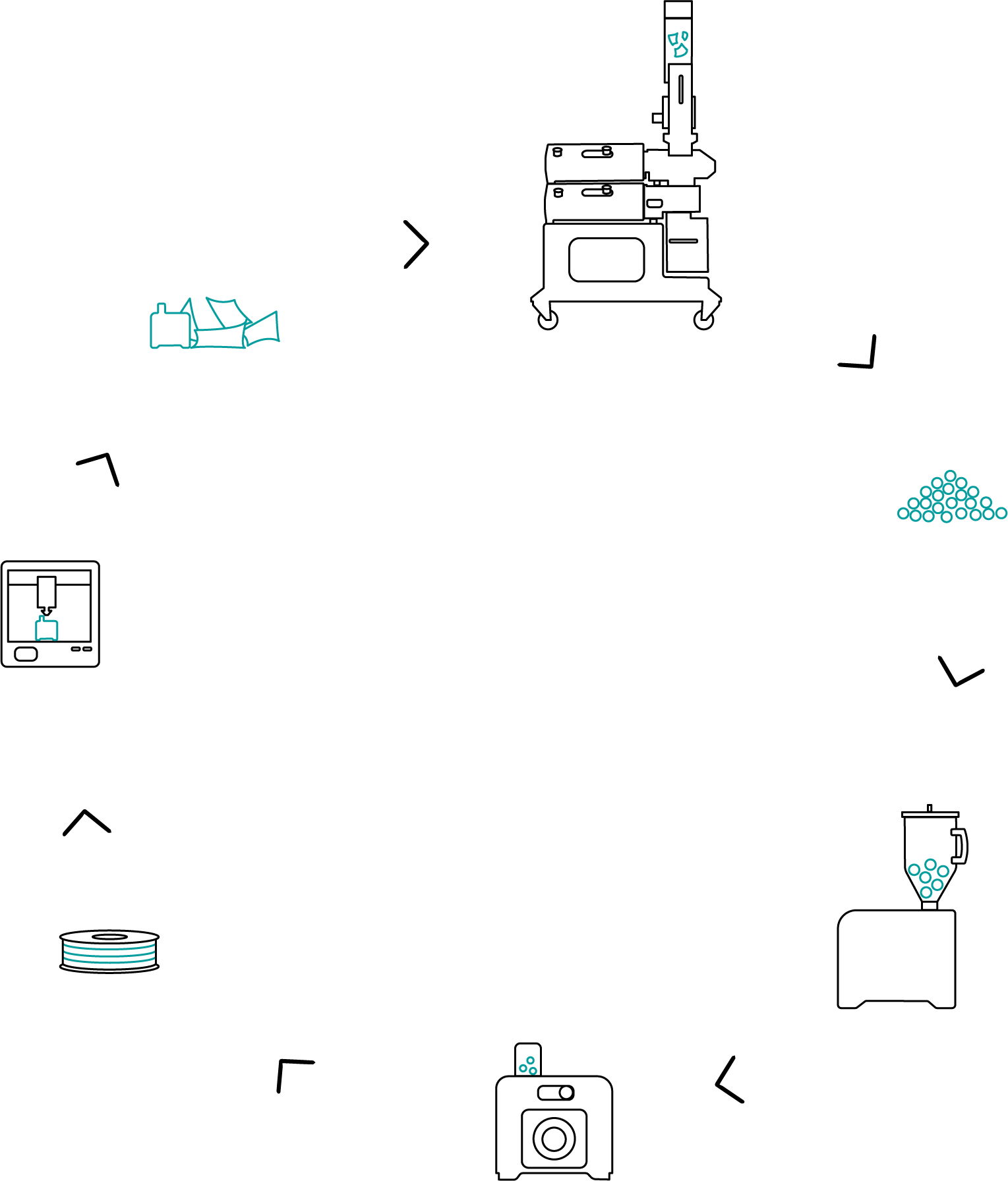 Adopt cost-effective innovation
3D printing is an instant route to resource-efficient production. With 3devo, you can upgrade your 3D printing setup and minimize overheads at every stage of design and development. Equip yourself with intelligently designed machines that let you create and perfect your own materials, recycle old prototypes, and save lead time and costs along the way. Further, with governments worldwide encouraging additive manufacturing through subsidies, you can gear your business for increased capabilities, visibility and growth.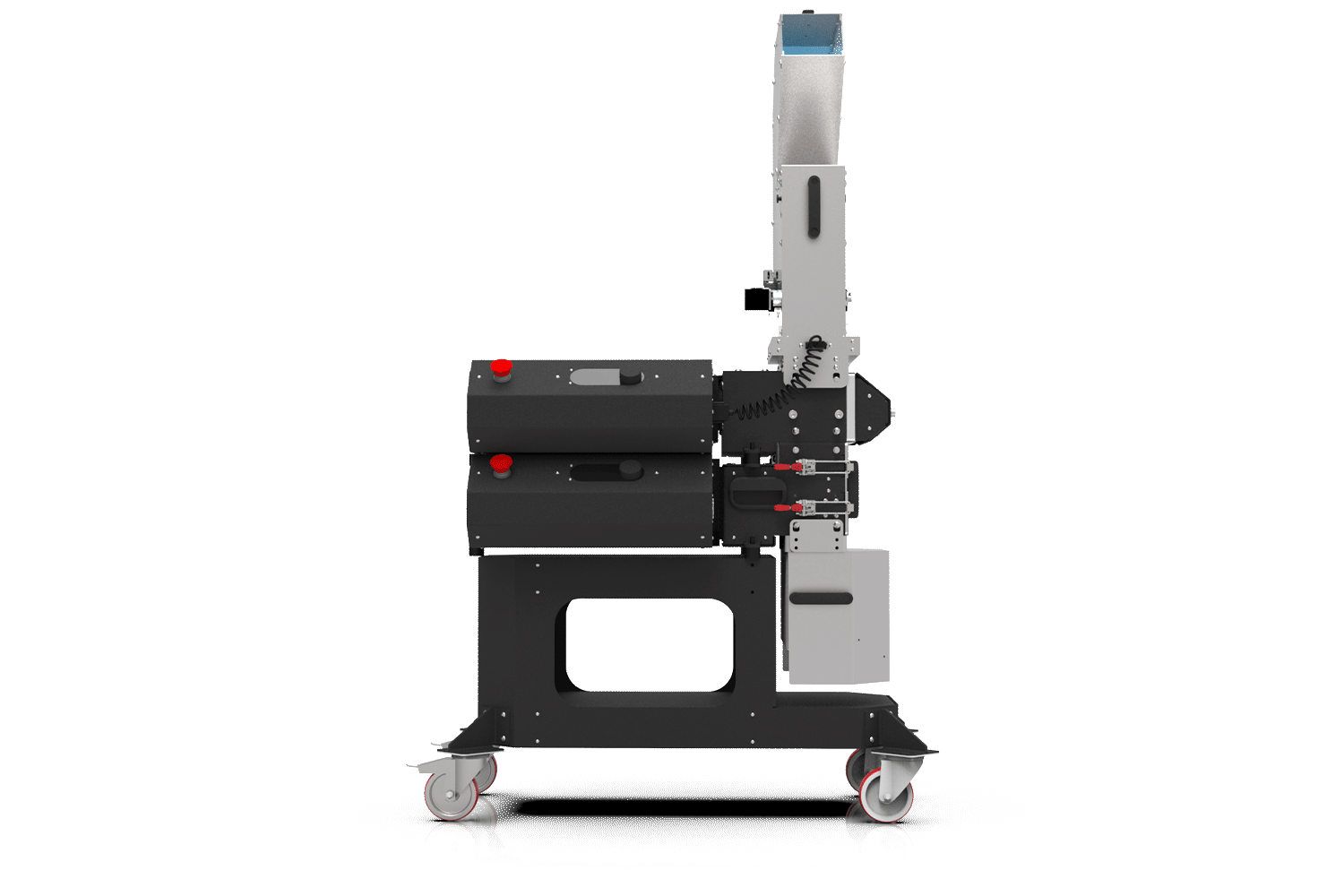 Join a league of forward-looking designers, manufacturers, researchers, and government agencies in making advanced manufacturing the norm around the world.
Transition into a new era of design and manufacturing
3devo machines have facilitated groundbreaking advancements in numerous industries.
The Composer 350 filament maker has helped Sika Automotive switch to in-house prototyping and pre-series production for its acoustic inserts.
Spaceship EAC scientists at the European Space Agency are using a 3devo filament maker to explore in-space additive manufacturing and recycling.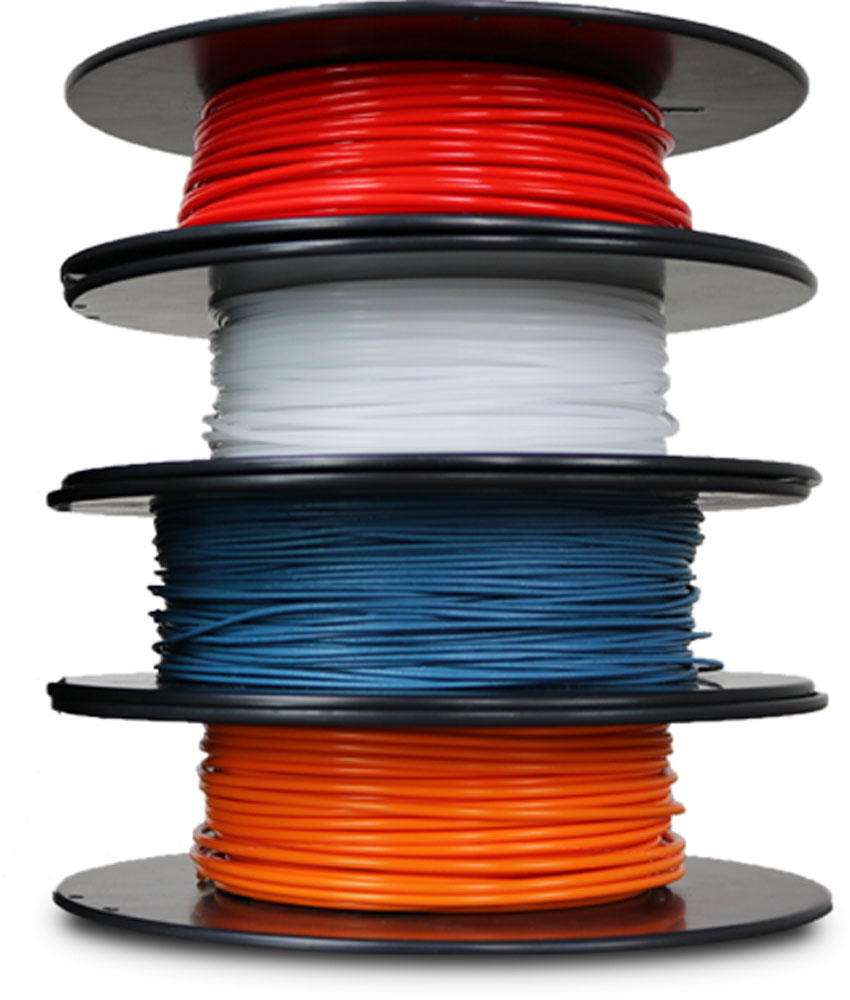 Our Filament Makers are trusted by businesses around the globe







Chat with an extrusion expert
Let's Talk Extrusion & Materials
Do you want to discuss your unique application? Ask one of our extrusion experts today.