Is PETG The Best Filament in the 3D Printing Industry?
by 3devo on May 17, 2017 11:21:00 AM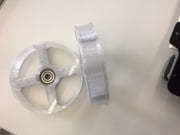 When it comes to 3D printing, information about filaments such as PLA and ABS is plentiful. However there is another filament out there – PETG. With its strong, durable, and ease of use characteristics, are making it more and more popular by the day. 3devo delves into what PETG is, how it compares to the aforementioned polymers in terms of printing and extrusion.
What is PETG?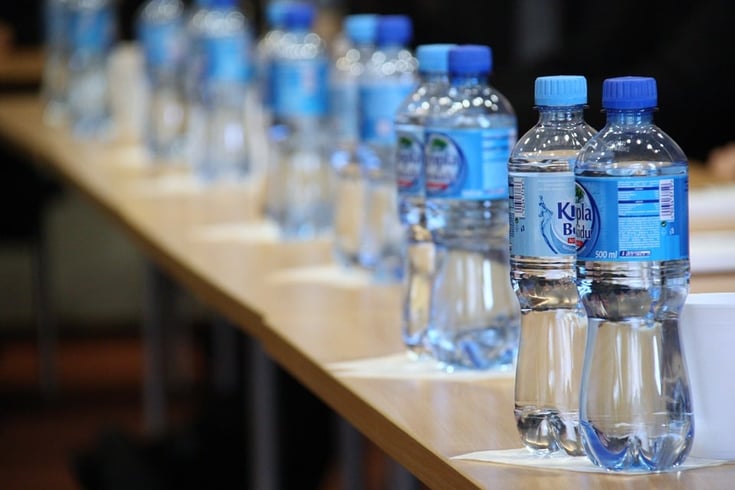 PETG first started as simply PET, or polyethylene terephthalate. PET had and still has many great uses, with its fibers being used everywhere from food packaging to plastic bottles, as well as other common plastic items. There are many variations of PET, such as ETE, PETP, PET-P, etc., however, the G in PETG stands for glycol. Glycol prevents crystallization in the thermoforming process (i.e. preventing it from turning hazy).
Thanks to the glycol, it means the classic PET is modified for extra durability. PETG has recently become very popular as 3D-printing filament due to this durability, so let's take a closer look at what makes it so great.
Why did we choose to test PETG?
PETG has quite a few beneficial properties, especially when it comes to applications such as 3D printing. It comes in a whole range of translucent colors, but here are some of its most common attributes:
Durable – regular PET becomes very hard and brittle when it starts overheating. PETG is also more flexible than ABS and PLA, too. The inclusion of glycol really helps here, making items such as a plastic bottle more comfortable to hold in the hand as well.
Temperature resistant – both minimal shrinkage and warping make it great for printing large objects.
Sticky – PETG is a bit sticky, this means that it would not be good to use it as a support structure for 3D printing models, but its layer adhesion is usually fantastic.
Good chemical resistance – great chemical resistance, with good water, acidic and alkalic resistance.
Tough – PETG is very strong. It's not brittle, however, it can be easily scratched (more easily than ABS). It also has a high impact resistance, similar to that of polycarbonate.
Amorphous – excellent transparency and high gloss surface (great for artistic print items).
Environmentally friendly – recyclable and food safe. In medical applications, it also stands up to radiation and chemical sterilization techniques without changing color. In short it combines the benefits of PLA (easy to print with) with the benefits of ABS (strong, durable and temperature resistant).
Common applications of PETG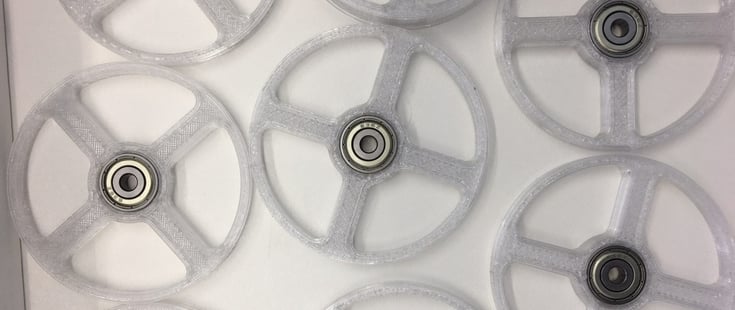 PETG is used in a variety of signage, packaging, industrial and medical applications:
Medical equipment such as braces and pharmaceutical packages

Protective guards/coatings

Bottles and food packaging

Guards and covers for electronic equipment

Point-of-purchase and graphic displays
Why PETG instead of PLA or ABS?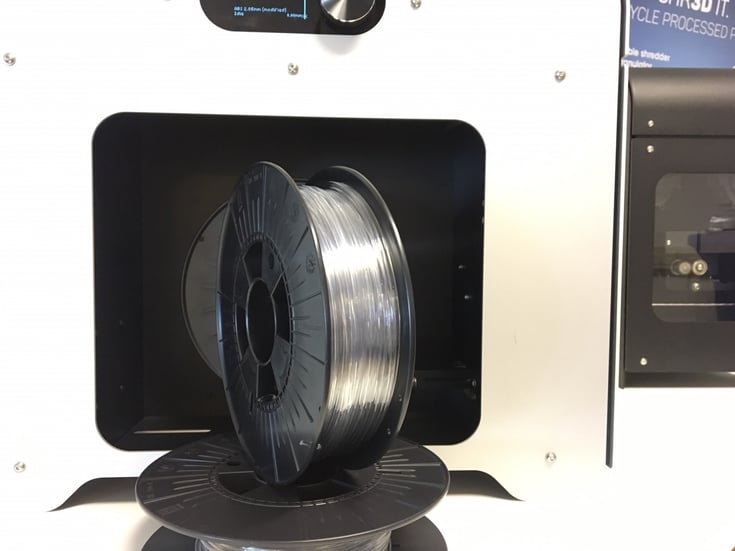 When it comes to printing with PETG, the above characteristics all help making it a great choice. As shown above extruding a roll is simple (you can visit our store if you're in the market for an extruder), and printing is not too bad either (some users have made this their top choice of filament). We would not recommend printing everything with it as you might not always want your item to be so flexible, but below is a brief summary of how it compares with PLA and ABS.
| | | | |
| --- | --- | --- | --- |
| | PETG | PLA | ABS |
| Hardness | Very flexible | Not very flexible | R105 to R110 (Harder) |
| Durability | Very flexible | Not very flexible | More flexible |
| Food safe | Food safe | Food safe | Not food safe |
| Heat bed | Heated bed is not a must but it can be an advantage | Doesn't need a heated bed for 3D printing | Needs a heated bed for 3D printing |
| Price | Slightly more expensive than PLA (+/- 10%) | Average price range | Cheapest of the three |
| Recommended 3D printing temperature | 220 to 250 °C for the hotend | 190-220°C | 230-250°C |
| Recommended print-bed temperature | 50-60°C | 50-70°C | 80-120°C |
Most makers out there say PETG isn't the easiest to initially print with, as you first have to find that "sweet" spot if you want to create some quality prints.
We at 3devo really enjoy this practical polymer. PETG is very practical and easy of use when it comes to printing, and its combination of rigidity and mechanical properties makes it a great all rounder, perfect for your next 3D-printing idea. Don't forget to check out our blog for more interesting articles.