Top 10 Best 3D Printed Christmas Gifts
by Stefan Karadzhov on Dec 21, 2022 7:07:00 PM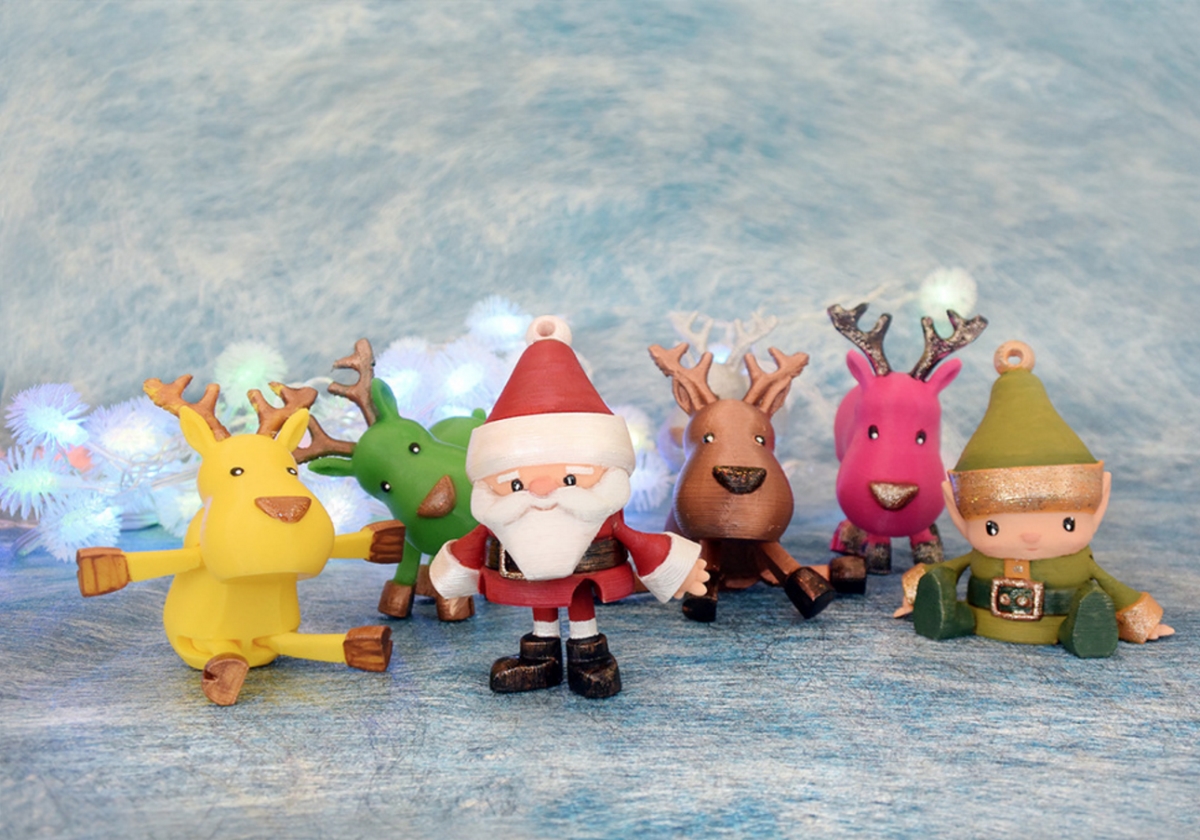 (Source: Cults3d)
Christmas is upon us! Around these times we are all looking at the holidays and the time we get to spend with our loved ones, surrounded by the warmth of the fireplace, wrapped in our ugly Christmas sweaters, with the extravagant tree watching over the gifts as they rest under its protective branches.
But wait! That wholesome time is upon us and you don't have a gift yet! Neither do I, but worry not.
With a 3D printer your options drastically expand – you can print virtually anything. And now you don't have to worry about the logistics, delivery time, products in and out of stock, working hours of stores, and the unpredictability that occurs when everyone is piled up in front of stores, waiting for the last toy on the shelf.
We'll turn your attention to the best Christmas gifts you can make from the comfort of your home, with no logistics and waiting in the cold. All you need is your 3D printer and a website for STL files.
1. Toys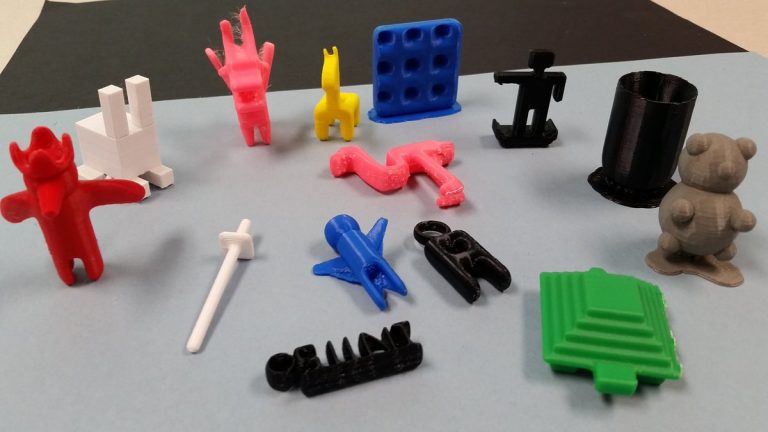 (Source: 3dprint)
3D printed toys are a great option for Christmas gifts if you want a level of customization and creativity that traditional toys rarely offer. Make something your kids (or nephews, nieces, cousins, siblings, or grandchildren) have never seen before, because it is one of a kind.
One of the great things about 3D printed toys is that they can be tailored to the interests and passions of the giftee. For example, if that friend or kid you are buying for is a fan of a particular video game or movie, you can find 3D printed figurines of their favorite characters. Similarly, if they are into sports or hobbies, you can find STL filed of 3D printed toys that reflect their interests.
2. Vehicles:
Whether they're interested in cars, planes, boats, trains, or bikes, 3D printed vehicles can cover it all. With the ability to customize and personalize every aspect of the design, 3D printed vehicles offer a level of customization that cannot be found in traditional vehicle figures. The process gives you the opportunity to add something unique, like a plate number, names, or any other doodle you might want. Overall, 3D printed vehicles are a great option for car enthusiasts, train model collectors, and all vehicle fans in general.
3. Tabletop/Board Games: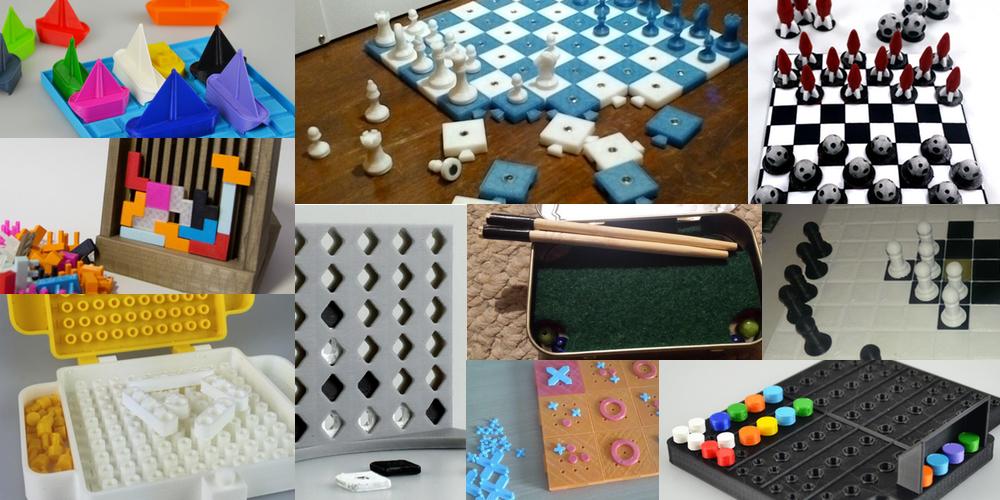 (Source: 3dprint)
If you're oriented towards a unique and customized tabletop and board game, then 3D printing's your pick. From custom dice and game pieces to entire game boards, there are many options available to choose from. These make for a fun and unique gift that is sure to be appreciated by any board game enthusiast.
3D printed board games often feature intricate and detailed designs that you can fit to your specific needs, making them a standout gift. In addition to being detailed and efficient for an enthusiastic player, 3D printed games are often very durable and long-lasting, ensuring that they will provide hours of entertainment for years to come.
4. Buildings: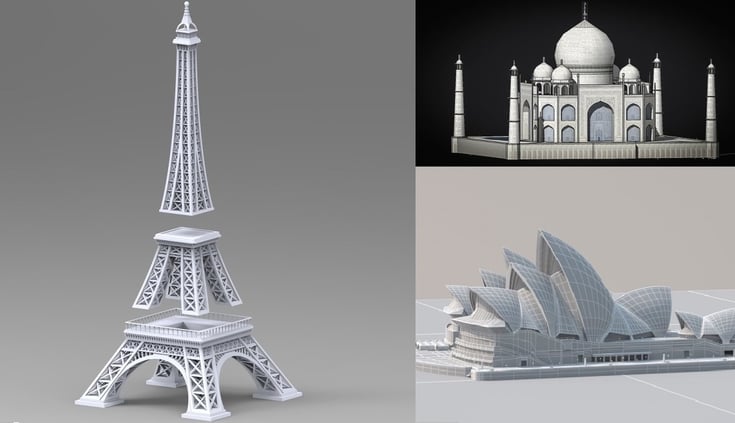 (Source: Thangs; Shtofubosg; CGTrader)
If you have a friend or family member who loves to build and create, consider giving them a 3D printed building set. These sets come with everything they need to construct their own miniature versions of iconic buildings. 3D printed building sets are a fun and creative activity and can also be used as decorations or display pieces. Get you friends and family a piece of their favorite place on Earth – whether that be the Eiffel Tower, Sydney Opera, or the Taj Mahal.
5. Office Accessories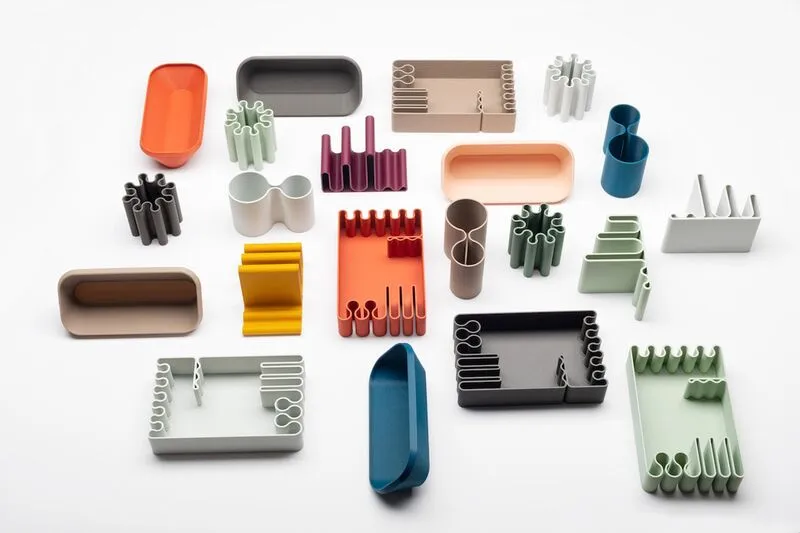 (Source: Trendhunter)
There's an endless list of things you can get for that friend that is always in the office. Stimulate their focus, motivation, and structure by printing out some office accessories that are to their liking. Your imagination is the limit. You can even print out a unique and stylish set of drawers for them to put all of their other 3D printed items.
6. Flora & Fauna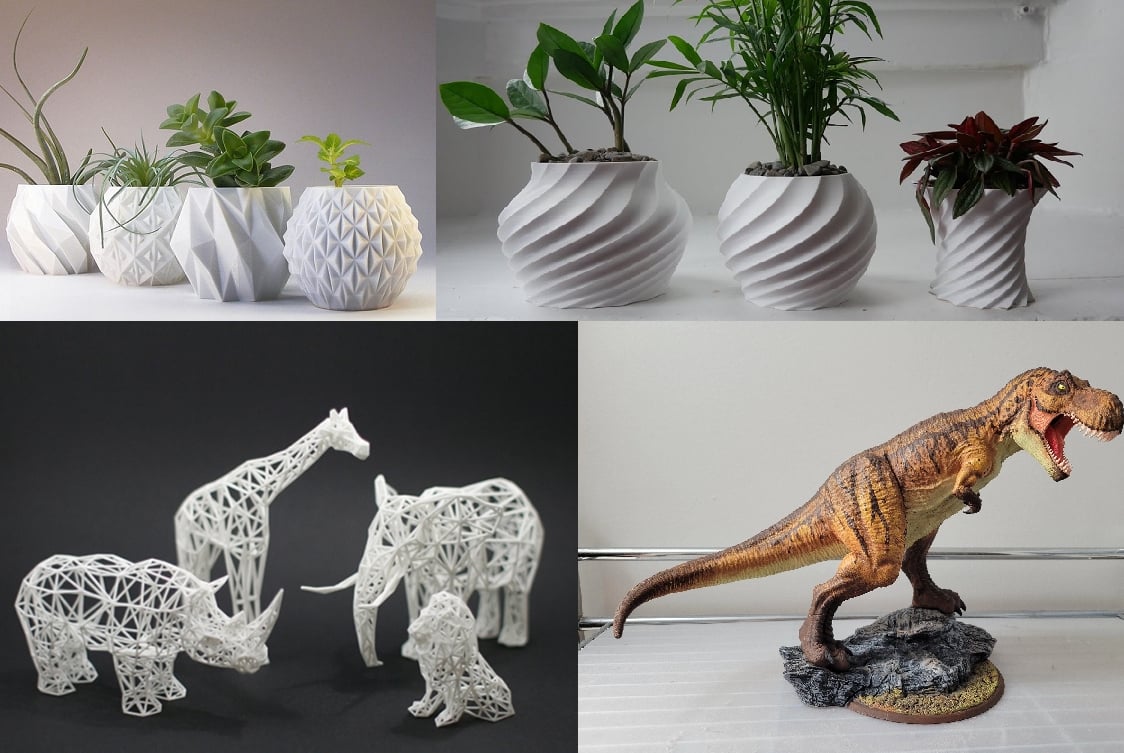 (Source: Pinterest; Reddit; Behance; Reddit)
You've heard the term "spiritual animal" quite a lot. Everyone associates in one way or another with another representative of the animal kingdom. Print out your loved ones' spiritual animals. Alternatively, you can turn to the flora and print out decorative plants that can quickly lighten up the room.
In addition to being a decorative item, these models can also be used as educational resources or for scientific study, but for now we want to focus on the thoughtful gesture.
But by all means, please, go for all the cool dinosaurs.
7. Keychains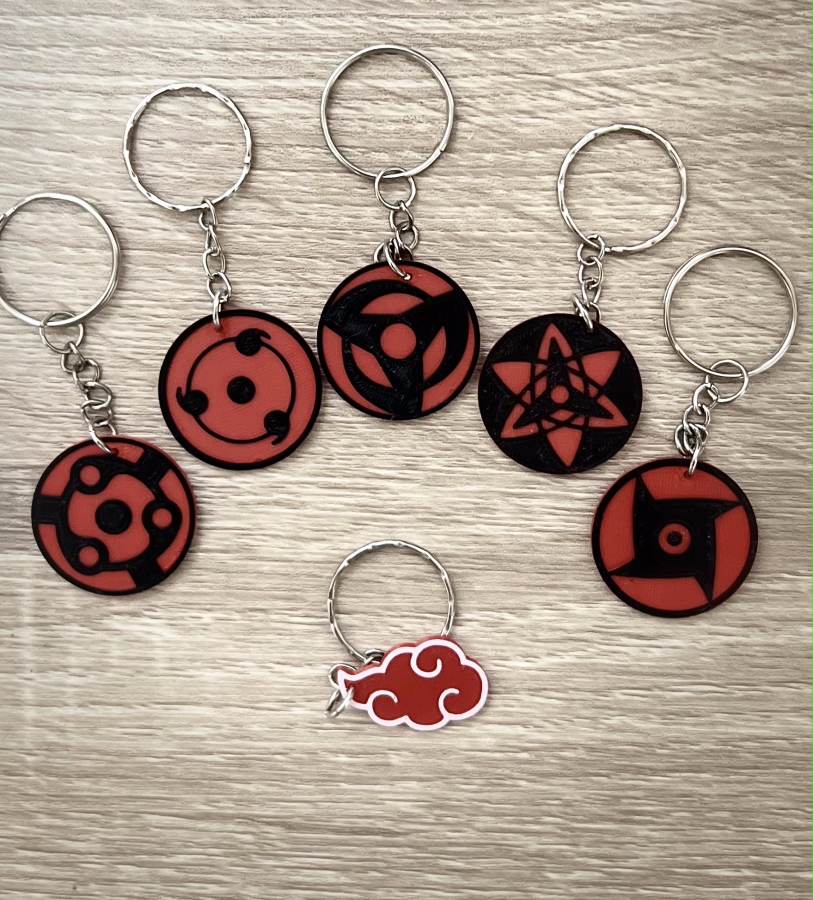 (Source: Cults3d)
3D printed keychains are a fun and practical gift that can be customized with a wide range of designs and patterns. These make for a great stocking stuffer or small gift for anyone on your list.
Keychains are not only useful to personalize anyone's keyset, but they can also be used to reflect on anyone's hobbies and interests, not to mention you can combine it into something practical like a bottle opener.
8. Christmas Decorations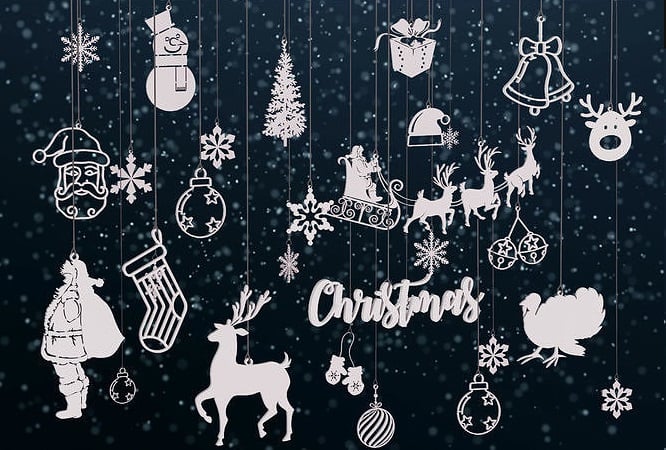 (Source: CGTrader)
Christmas decorations, such as ornaments and tree toppers are a no-brainer. These make for a festive and thoughtful gift that will be treasured for years to come. 3D printed Christmas decorations give you the freedom to customize not only a present but basically your Christmas vibe.
With various designs to choose from, this option is a unique way to make the Christmas even merrier. Decoration is often very long-lasting, ensuring that it will be a beloved part of the holiday season for years to come.
9. Phone Accessories
Your favorite person might be a little clumsy when it comes to their phone or tablet. If that's the case, you can provide the protection they so obviously need with a 3D printed phone case or phone stand.
You can choose from a wide range of designs, including intricate patterns and personalized monograms. Phone accessories can also be used as a form of personal expression or to show off the style of your favorite people. So don't think twice and cook up the coolest design for your coolest friend, and show them you care about the safety of their phone (perhaps even more than them).
10. Miscellaneous (Lamps, Vases, Bracelets, etc.)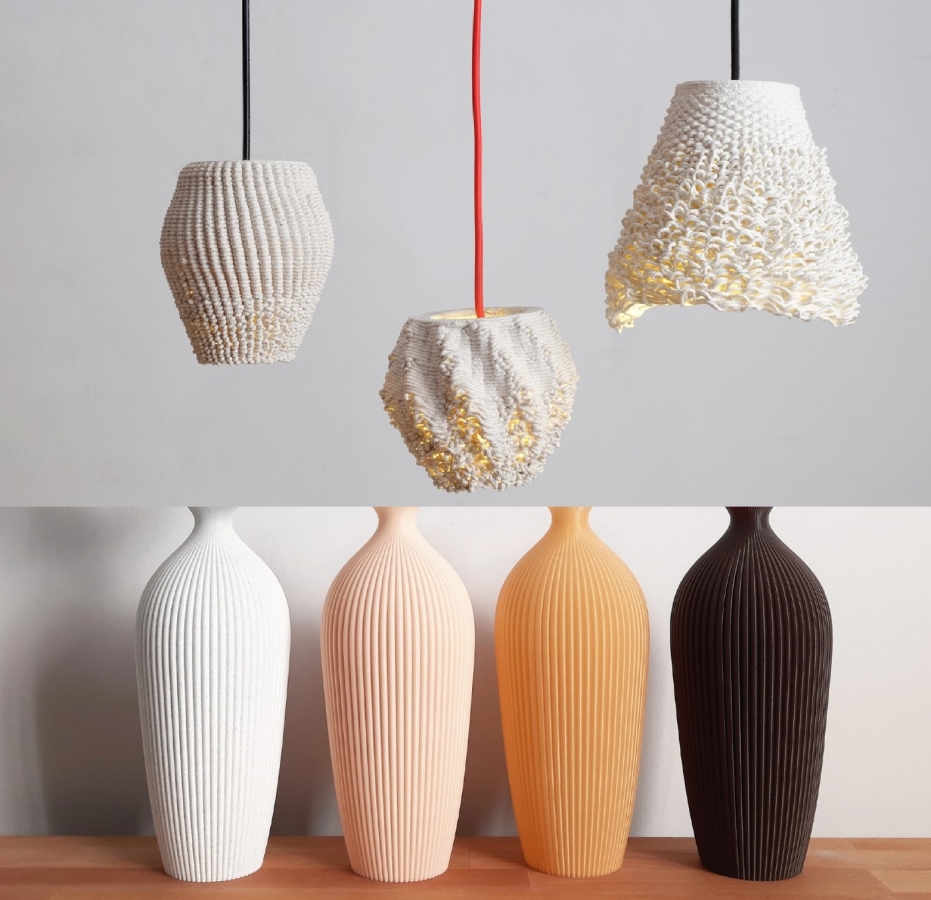 (Source: MaterialSource; Reddit)
With the world of 3D printing constantly expanding, so do opportunities for creating something unseen before. So much that we can barely fit them in a list. From lamps and vases to bracelets and rings, there is a 3D printed gift out there for everyone. The best thing is that it brings people with different interests together as it makes their hobbies reality in a unified process.
These various gifts across the board make for a thoughtful and one-of-a-kind present that is sure to be appreciated. 3D printed miscellaneous items often feature intricate and detailed designs that fit the personal likings of your brother, cousin, nephew, friend, partner, even your dogs and cats, making them a standout gift. In addition to these quirky ways to surprise your loved ones, miscellaneous items are often very durable and long-lasting, ensuring that they will be a beloved and appreciated gift for years to come.
Conclusion
Overall, 3D printing technology has made it possible to create a wide range of unique and personalized gift ideas that are sure to be appreciated by anyone on your list. Whether you choose a pre-designed item or opt to create your own custom design, there is a 3D printed gift out there for everyone.
It's safe to say that you can now bypass the waiting in line, the worries about products in stock, and turn to your 3D printer on your desk that will whip up something in a matter of hours from the comfort of your home.
So whatever you choose to print out for your friends, family, loved ones, dogs, cats, or even gold fish, make sure to check out the best places to get your perfect Christmas gift's STL file. For Free.