How 3devo is pushing the boundaries of Filament Extrusion Technology
by 3devo on Oct 16, 2023 12:54:41 PM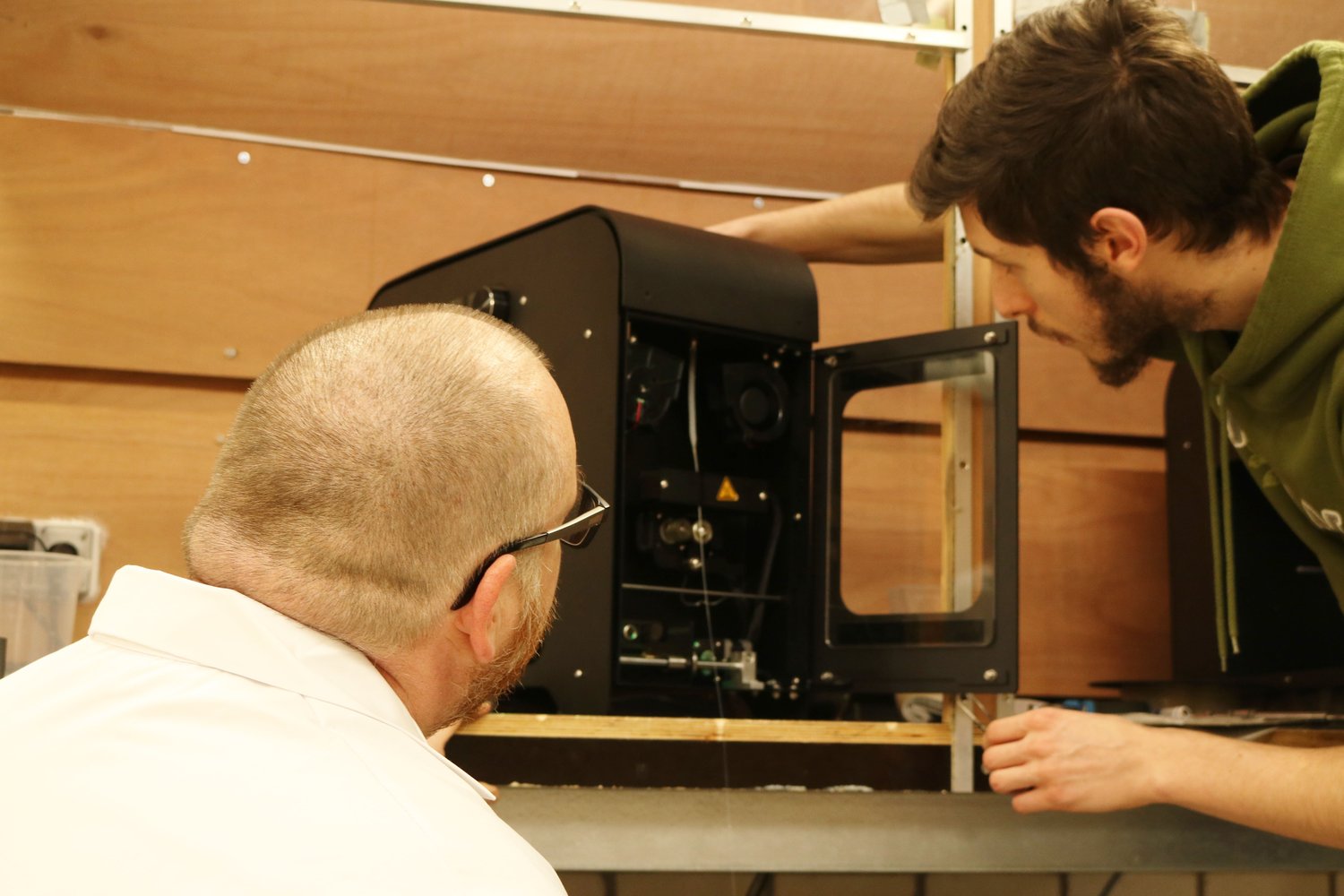 Get ready for a thrilling journey through the ever-evolving realm of 3D printing! Over the past few years, the world of 3D printing has witnessed remarkable strides, from groundbreaking materials to astonishing printer precision. But brace yourselves because the most exhilarating chapter is about to unfold. At 3devo, we're not just keeping pace with this dynamic industry; we're spearheading the charge into uncharted territory. Hold on to your helmets as we unveil our bold new logo and embark on the DevoJourney that promises to redefine the 3D printing landscape. Curious to learn more? Keep reading as we dive deep into the heart of this exciting transformation!

Since our inception, 3devo has been at the forefront of 3D printing technology. Our revolutionary Filament Maker and GP20 Plastic Shredder and granulator have revolutionized how people experiment and develop new materials for 3D printing. We've empowered educational institutions, public labs, and innovative teams to unlock the full potential of 3D printing. But we're not stopping there.
Our Filament Maker is a precision instrument that enables you to transform raw thermoplastic materials into high-quality 3D printing filament. It utilizes a precise extrusion process, carefully controlling temperature, pressure, and diameter, resulting in filament with consistent dimensions. This ensures that your 3D prints are accurate and reliable. The Filament Maker is equipped with advanced sensors and control systems, making it suitable for experimenting with a wide range of materials, from PLA to ABS and beyond.
The GP20 Plastic Shredder Hybrid is a powerhouse designed for efficient plastic waste processing. It features a robust shredding mechanism capable of reducing plastics into small granules. These granules can then be fed into the Filament Maker for recycling, reducing waste and contributing to a more sustainable 3D printing process. The GP20 incorporates cutting-edge blades and a high-torque motor to handle various plastic materials, including tough thermoplastics. Its granulation process ensures consistent feedstock for filament production.
Who We Are: Empowering Your 3D Printing Innovations
Innovation at Light-Speed At 3devo, innovation is in our DNA. Our journey began with the Filament Maker and GP20 Plastic Shredder Hybrid, but it didn't stop there. In this blog, we delved deeper into our commitment to pushing the boundaries of 3D printing technology.
After the success of our initial prototypes, we made it our mission to create products that comprehensively covered every aspect of the filament extrusion process. This led to the development of the SHR3D IT plastic shredder, a pivotal step in our innovation journey. This shredder later evolved into the all-new GP20 Plastic Shredder Hybrid, a cutting-edge solution that continues to redefine the 3D printing material preparation process. We also introduced the Airid Polymer dryer, an innovation that significantly enhances the quality of 3D printing filament.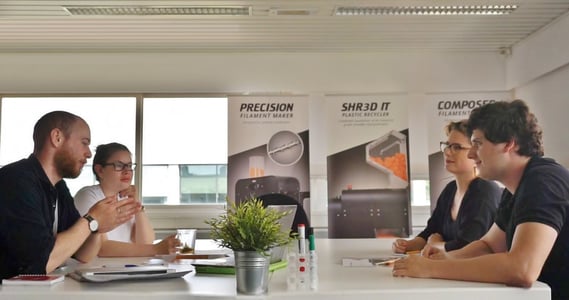 Focused Around Sustainability
Sustainability is a driving force behind everything we do. We are committed to promoting sustainability in the 3D printing industry.
Our goal is to assist businesses, educational institutions, and research labs in transitioning to a more sustainable business model. This transition is not just about economics; it also encompasses environmentally friendly practices in 3D printing. Our products, especially the GP20 Shredder Hybrid, go beyond efficiency improvements. They actively contribute to reducing waste and promoting the responsible use of materials. We firmly believe that sustainability should be at the core of the 3D printing industry, and we are dedicated to making this vision a reality.
Visit us at Formnext 2023
Join us at Booth 12.1 G129 for an exclusive preview of our groundbreaking new 3D printing innovation. Meet industry leaders, exchange insights, and be part of the future of 3D printing.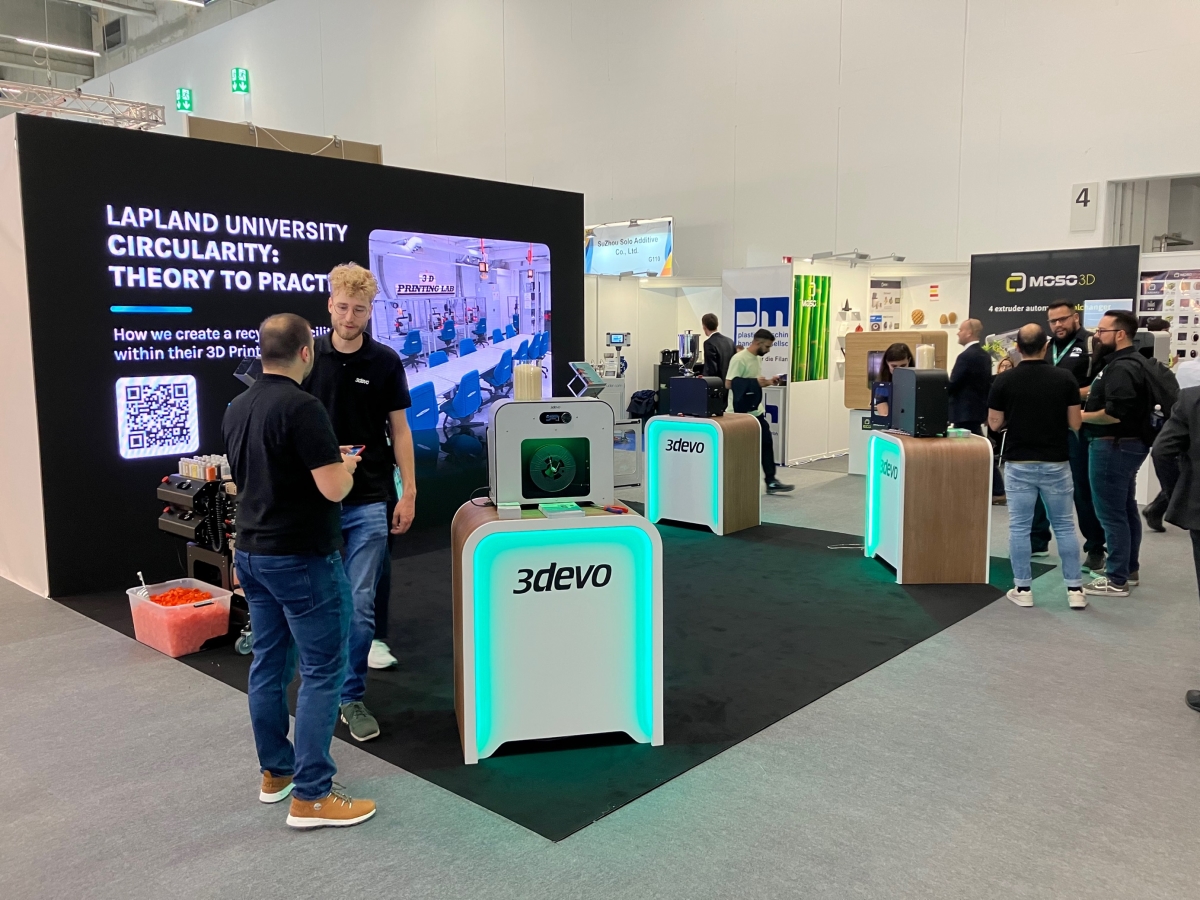 Challenges & Opportunities: The Road Ahead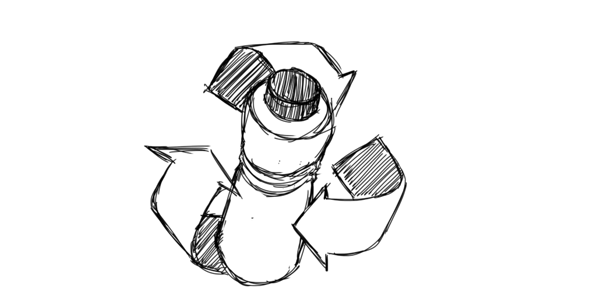 While 3D printing has come a long way, there are still challenges to overcome. Material limitations, sustainability concerns, and technical barriers are just a few of the issues that the industry faces. At 3devo, we see these challenges as opportunities—opportunities to innovate, to improve, and to redefine the boundaries of what's possible.
Material Limitations: A Challenge Turned Opportunity
One of the most significant challenges in 3D printing is the limited range of materials available. However, with our Filament Maker, we're breaking down these barriers. We offer the tools and knowledge to customize enhanced 3D printing filament, providing a competitive advantage to our customers.
Sustainability: The Green Revolution in 3D Printing
Sustainability is more than just a buzzword for us; it's a commitment. Our products transform filament extrusion into a closed-loop circle, contributing to a more sustainable future.
Technical Barriers: Simplifying Complexity
3D printing can be technically challenging, but our products are designed to simplify this complexity. Our support platform is full of guides, extrusion resources, and useful tips. Plus, we have a live support team ready to assist you at any time.
Navigating the Cost Challenge
The challenges surrounding cost extend beyond 3D printing and encompass filament extrusion and sustainable plastic recycling—a broader perspective on the 3D printing industry. While 3D printing holds the promise of sustainability and efficiency, the overall expenses involved can be a significant deterrent. The production costs for 3D-printed objects often far exceed those of traditionally manufactured products, with discrepancies sometimes reaching 10 to 100 times higher. This cost conundrum, driven primarily by material expenditures, is a common obstacle faced by industry players.
Simplifying the Technical Complexities of Material Extrusion
At 3devo, we understand the magnitude of this challenge and are strategically positioned to address it. Through innovative approaches, especially in material recycling, we aim not only to boost sustainability but also to reduce the expenses linked to resource materials potentially. This endeavor has the potential to make 3D printing, filament extrusion, and sustainable plastic recycling more affordable, enabling a transformative shift in manufacturing practices.
In the world of 3D printing and material extrusion, navigating the technical intricacies can often feel like venturing into uncharted territory. At 3devo, we are dedicated to simplifying this intricate journey for our clients, making it more accessible, manageable, and ultimately, more rewarding. Our approach to simplification encompasses various facets, each aimed at providing a smoother path from concept to creation.
Streamlined Product Design
The first step in our mission to simplify the 3D printing process lies in product design. We believe that an intuitive design can significantly enhance the user experience. From the outset, we focus on how to make our equipment approachable, ensuring that the impression users get from the outside is one of ease and user-friendliness. But don't be fooled by appearances; beneath the surface, we're tackling complex technical challenges to make the overall experience as seamless as possible.
Intuitive User Interfaces
The second layer of simplification revolves around user interfaces. Interacting with our devices should be straightforward, even when dealing with intricate technical operations. We invest in user-friendly interfaces that empower our clients to harness the full potential of our technology without being bogged down by technical jargon or complexities.
Empowering Through Education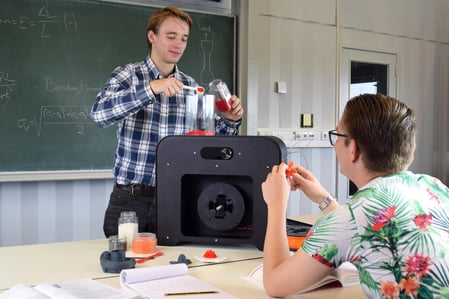 Beyond the hardware and software, we believe that education plays a pivotal role in simplification. We provide comprehensive guidance to our clients, not only about our products but also about the broader journey of material extrusion and 3D printing. We equip you with the knowledge and insights needed to plan your projects effectively, source materials, prepare them, execute successful extrusions, and finally, commence 3D printing.
By breaking down this process into manageable steps and offering clarity and oversight, we empower our clients to navigate what might seem like a complex landscape with confidence. We firmly believe that when you know the steps, the process becomes remarkably straightforward.
At 3devo, our commitment to simplification is driven by the belief that true innovation should be within reach for everyone. We strive to eliminate the barriers that often deter individuals and teams from exploring the full potential of 3D printing technology. Our mission is to provide you with the tools, knowledge, and support you need to turn your ideas into reality and push the boundaries of what's possible in the world of 3D printing.
Introducing DevoJourney: Your Expert-Guided Roadmap to Success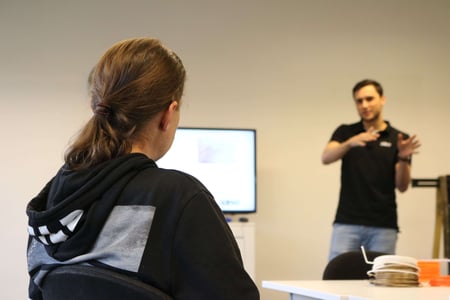 As we continue to push the boundaries of 3D printing technology, we're thrilled to introduce our latest innovation: DevoJourney. This personalized roadmap is designed to guide you to success in your extrusion and 3D-printing projects.
With DevoJourney, you're not just buying a product; you're investing in a full-fledged consultation service that offers expert advice tailored to your project's unique challenges. Whether you opt for an online deep dive or an immersive, in-person training session at 3devo HQ, our experts are committed to helping you navigate the complexities of filament extrusion.
But let's dive deeper into what makes DevoJourney so exceptional:
1. Expert Guidance: Our team of experts, who understand your technical needs to a deep level, will be your partners throughout this journey. They're not just consultants; they're your mentors in mastering filament extrusion and 3D printing.
2. Exclusive Project App: When you embark on a DevoJourney, you gain exclusive access to our all-in-one project app. This powerful tool provides a 360-degree view of your project's challenges and solutions, ensuring you have complete visibility and control over your progress.
3. Actionable Insights: DevoJourney isn't just about advice; it's about actionable insights. We revolutionize project execution by offering immediate, practical recommendations that drive your innovation forward. No more guesswork; we provide the clarity you need.
4. Post-Consultation Support: Your journey doesn't end with the consultation. We're committed to your long-term success. Our post-consultation support ensures you have ongoing assistance as you bring your innovative ideas to life.
DevoJourney is more than a service; it's your partner in mastering filament extrusion and 3D printing, ensuring that you're well-equipped to bring your innovative ideas to life. So, why settle for a standard approach when you can embark on a journey to excellence with 3devo?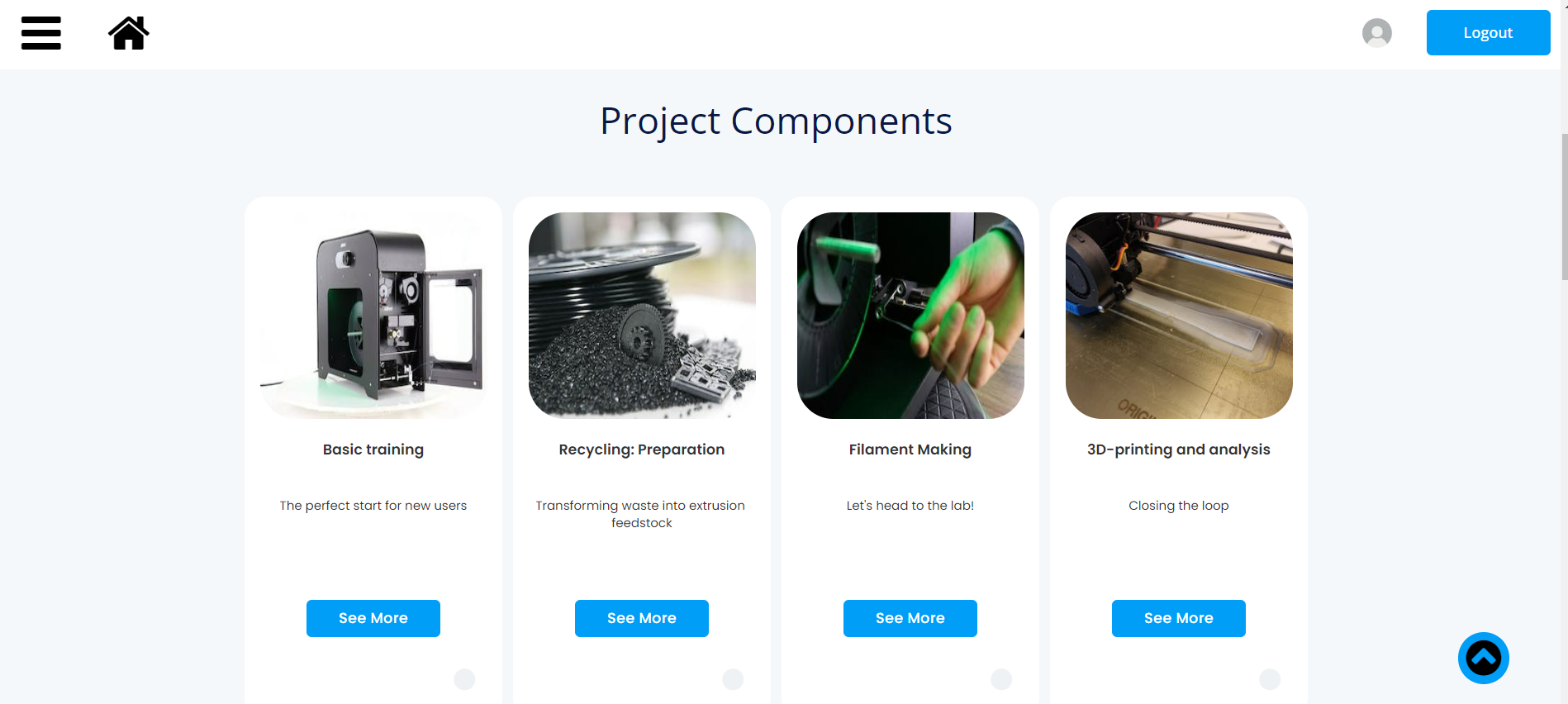 3devo's New Logo: A Symbol of Innovation

In the exciting journey of 3devo's evolution, our new logo is a symbol of our renewed commitment to pushing the boundaries of 3D printing technology. The inspiration behind this logo is deeply rooted in our core purpose: enabling innovators to unlock the full potential of 3D printing.
As you can see, the logo features a 3D printer icon coupled with a forward-pointing arrow, representing our drive to move beyond conventions and inspire others to step out of their comfort zones. This embodies our core values of openness, impact, devotion, and courage. Openness, exemplified by our transparent communication, ensures that we share our progress and intentions candidly. Impact drives us to solve real-world problems and achieve tangible results. Devotion, integral to our name, underscores our unwavering commitment to our clients' success. Finally, courage fuels our willingness to take daring steps, explore uncharted territories, and open doors to innovation. Our new logo encapsulates these values and our mission to empower the 3D printing community. We're thrilled to share this emblem of our vision with the world.
A sneak peek at Formnext Awaits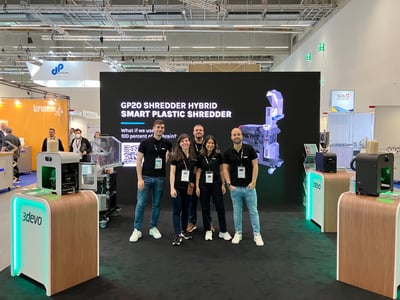 We're about to drop a bombshell in the 3D printing world, and we're stoked to give you a glimpse of what's coming. What's in the pipeline is truly groundbreaking and is going to change how you see 3D printing.
At 3devo, our team has been working tirelessly to push the limits of 3D printing technology. While we can't spill all the beans just yet, we're inviting you to join us at Formnext, where we're going to unveil this game-changer.
Why You Should Be Excited
Get ready for a wave of innovation that's going to blow your mind. We're not just talking about small improvements; we're talking about a giant leap in 3D printing capabilities. Imagine a world where your craziest ideas turn into reality effortlessly, where complexity is no longer a challenge, and where new possibilities emerge.
Formnext: The Place to Be:
Formnext isn't your average event; it's the hotspot for all things 3D printing. It's where the best and brightest minds gather, where the coolest tech gets showcased, and where the future takes shape. When you join us at Formnext, you're not just attending an event; you're becoming part of a movement that's shaping the future of how we make things.
Stay in the Loop
We get it; waiting is tough. But good things come to those who wait. Keep an eye out for updates because as Formnext gets closer, we'll be spilling more beans. This isn't just a one-time announcement; it's a journey, and we want you with us every step of the way.
Expect Something Big
Buckle up for an announcement that's going to make waves in the 3D printing world. We're not just raising the bar; we're crafting a whole new standard that's going to redefine what's possible in this ever-evolving field.
As we gear up for Formnext, we're extending an open invitation to you. Come join us on this exciting journey into the future, where innovation has no limits, and together, we're shaping a new era of possibilities.
Our 3devo Community: Fueling Innovation Together
While we're excited about our journey into the future of 3D printing, it's equally important to acknowledge the incredible community that's been at our side every step of the way. At 3devo, our community is more than just a group of users; they're our partners in innovation.
A Shared Passion for 3D Printing
Our community is a vibrant tapestry of individuals, from visionary innovators to dedicated educators, all bound by a shared passion for 3D printing. Together, we've pushed the boundaries of what's possible, exploring new frontiers in material extrusion and creative expression.
Collaborative Innovation
But what truly sets our community apart is their spirit of collaboration. We've witnessed remarkable projects born from the collective efforts of our users. It's in this spirit of innovation and collaboration that we find our greatest inspiration.
Your Voice Shapes Our Future
We believe that your feedback, ideas, and insights are invaluable. As we move forward on the DevoJourney, your input will continue to shape the direction of our innovations. Together, we'll tackle challenges, explore new horizons, and celebrate each milestone achieved.
Conclusion: Join Us on this Exciting Journey
At 3devo, we're more than a company; we're a community of innovators shaping the future of 3D printing. Our journey is filled with innovation, sustainability, and limitless possibilities.
We invite you to be part of this exciting journey. Whether you're an educator, an industry leader, or a passionate creator, together, we can push the boundaries of 3D printing technology and make your ideas a reality.
Ready to Discuss Your Project? Do you want to discuss your unique application? Chat with one of our extrusion experts today.
Discover Innovation at Formnext 2023
Join us at Formnext 2023 for a revolutionary product launch. Be among the first to witness a game-changing development in 3D printing and filament extrusion. Don't miss out!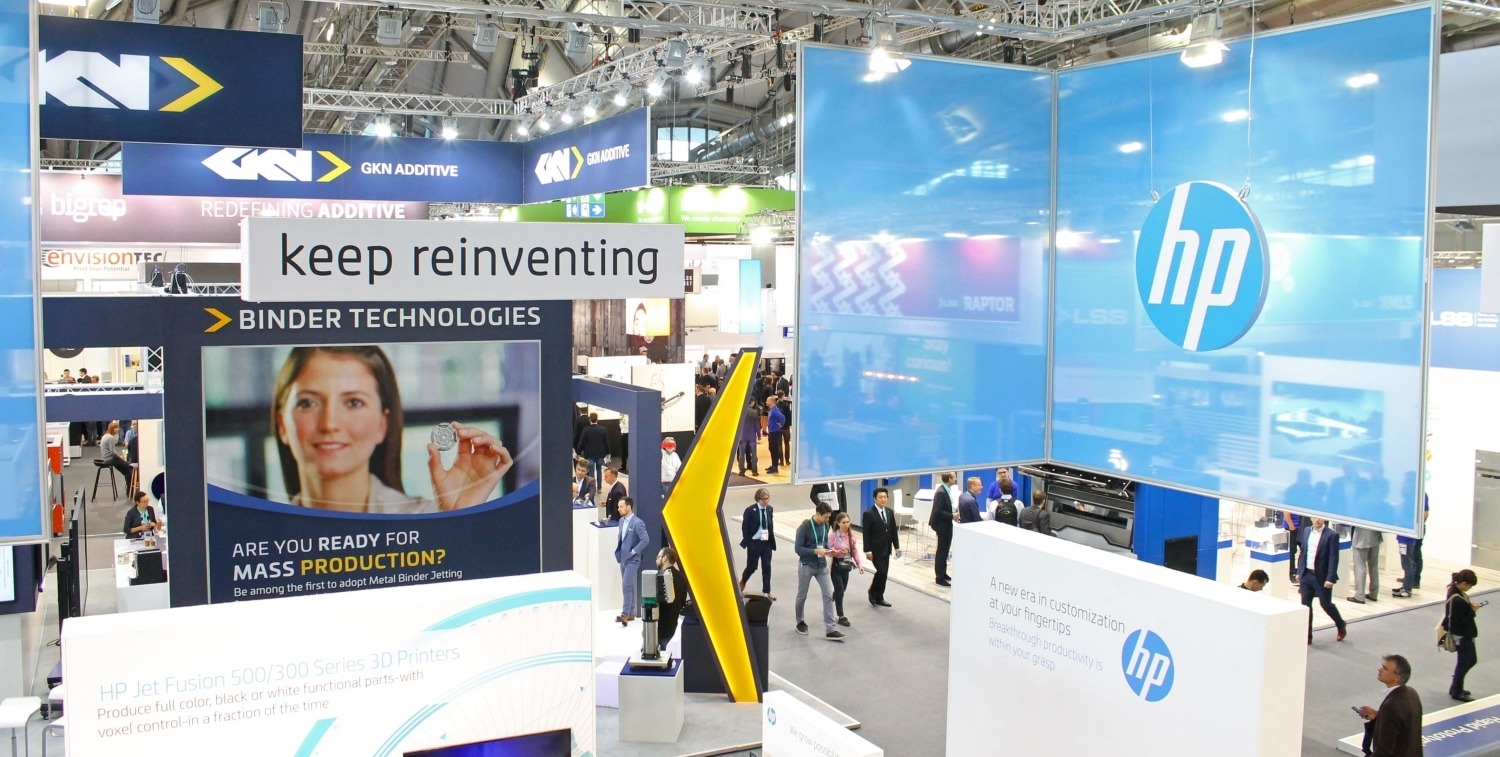 Exploring the Future of 3D Printing Filament with 3devo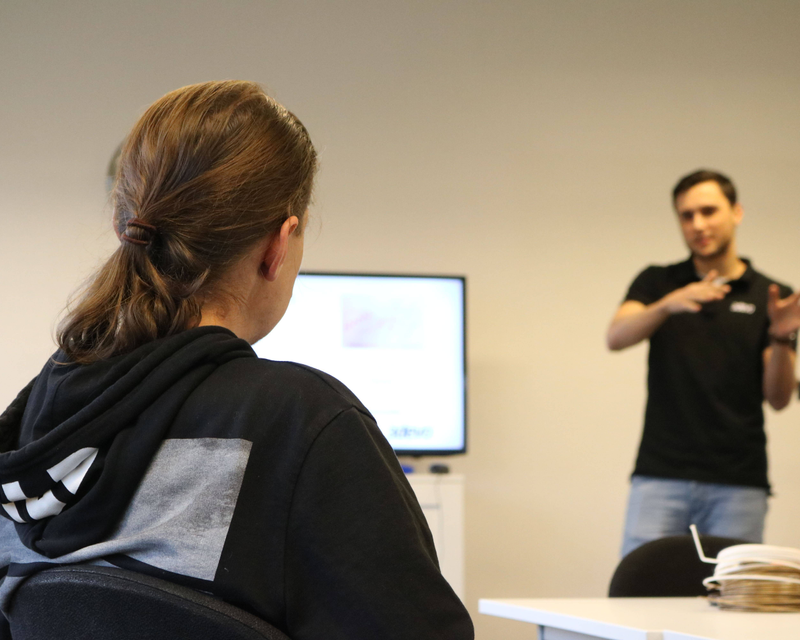 Unlock Success with DevoJourney
Explore DevoJourney - Your Expert-Guided Filament Extrusion Roadmap!
Unlock Success with DevoJourney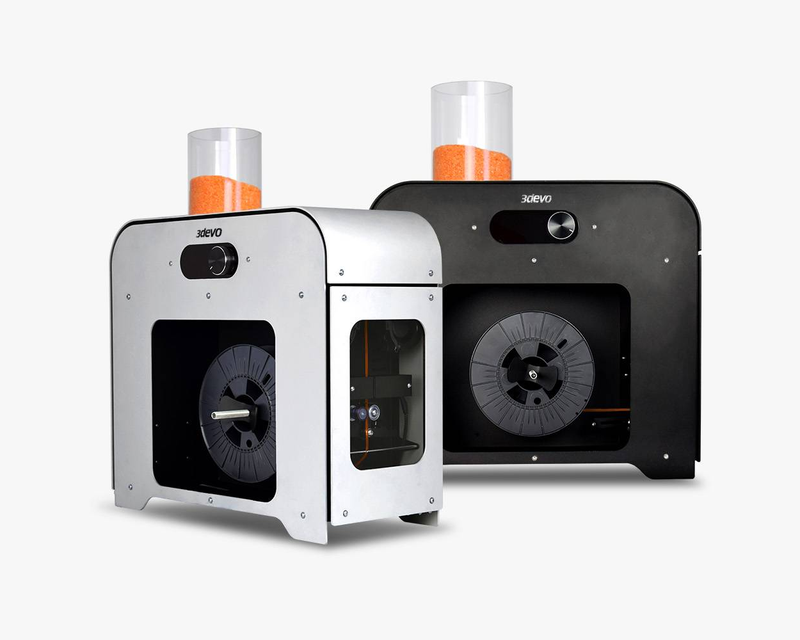 Explore Filament Solutions
Discover Our Filament Makers: Unlock Your 3D Printing Potential.
Explore Filament Solutions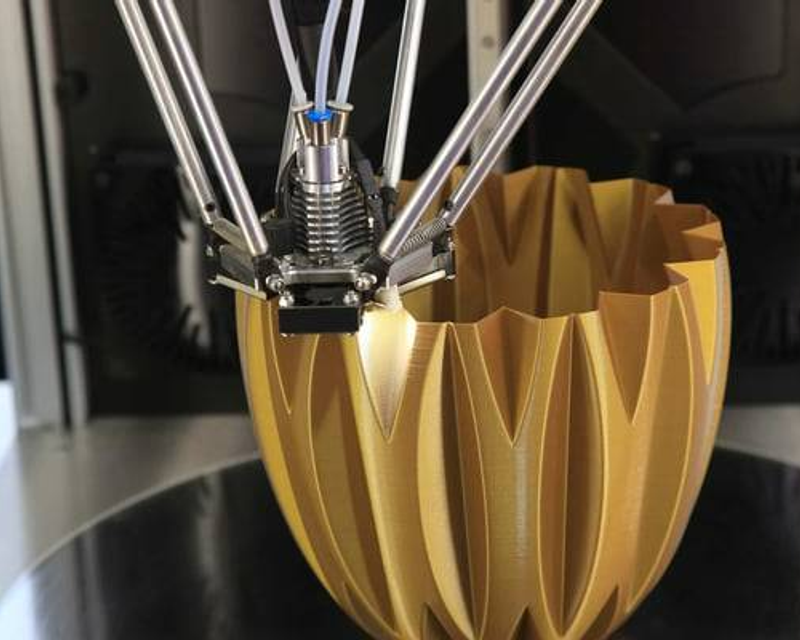 Exploring the Future of 3D Printing Filament
Explore the future of 3D printing filament technology with the latest trends.
Exploring the Future of 3D Printing Filament