Selecting the most effective materials for your applications
Pyramid of Polymers
Polymer extrusion is found in a broad range of industries and in functional prototyping. Since every application requires a unique material characteristic such as temperature, strength, cost and more — By selecting a material that fits your needs, it will lead to shorter lead times, decrease structural problems, improve manufacturability, and add value to your discoveries.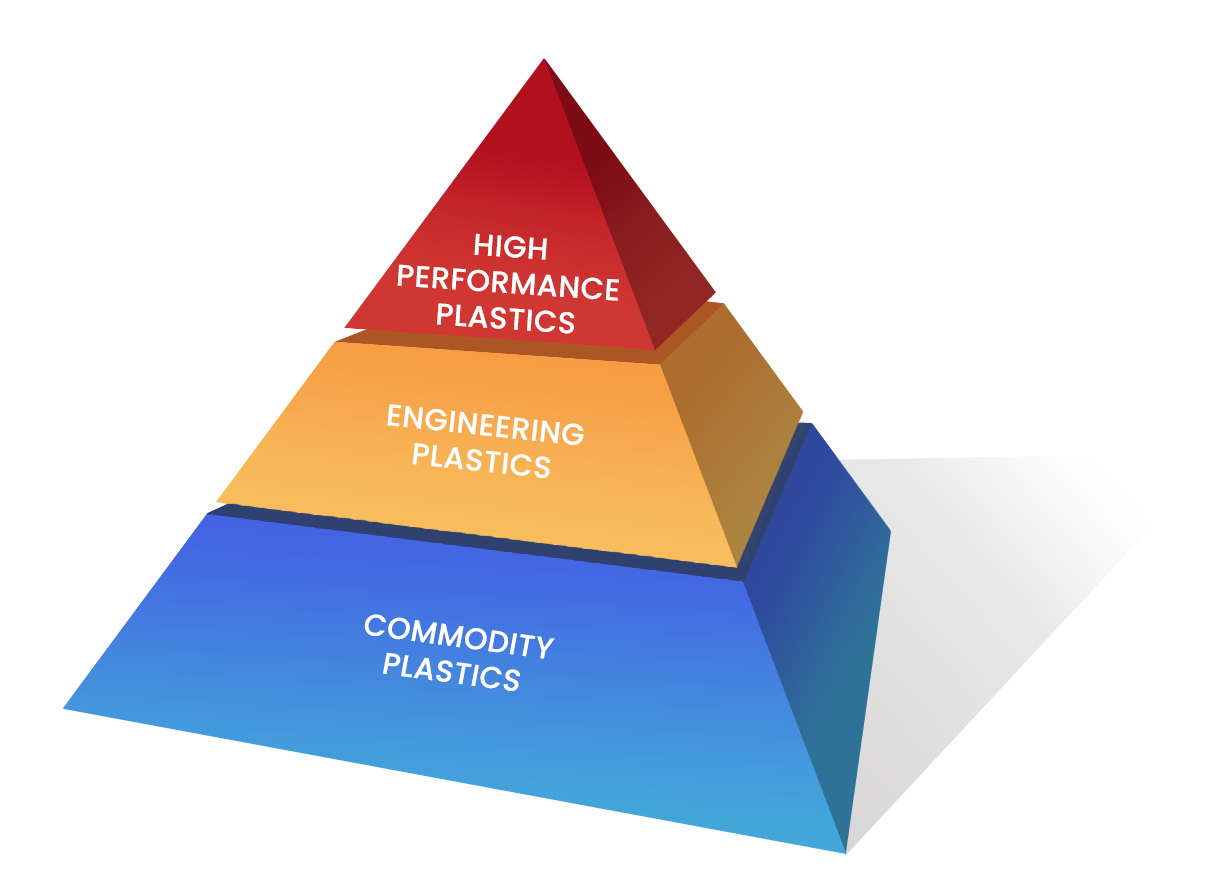 The Full Package
To get a full view of the polymer possibilities download the complete set. Compare the pros and cons of each material to find the one that suits your application.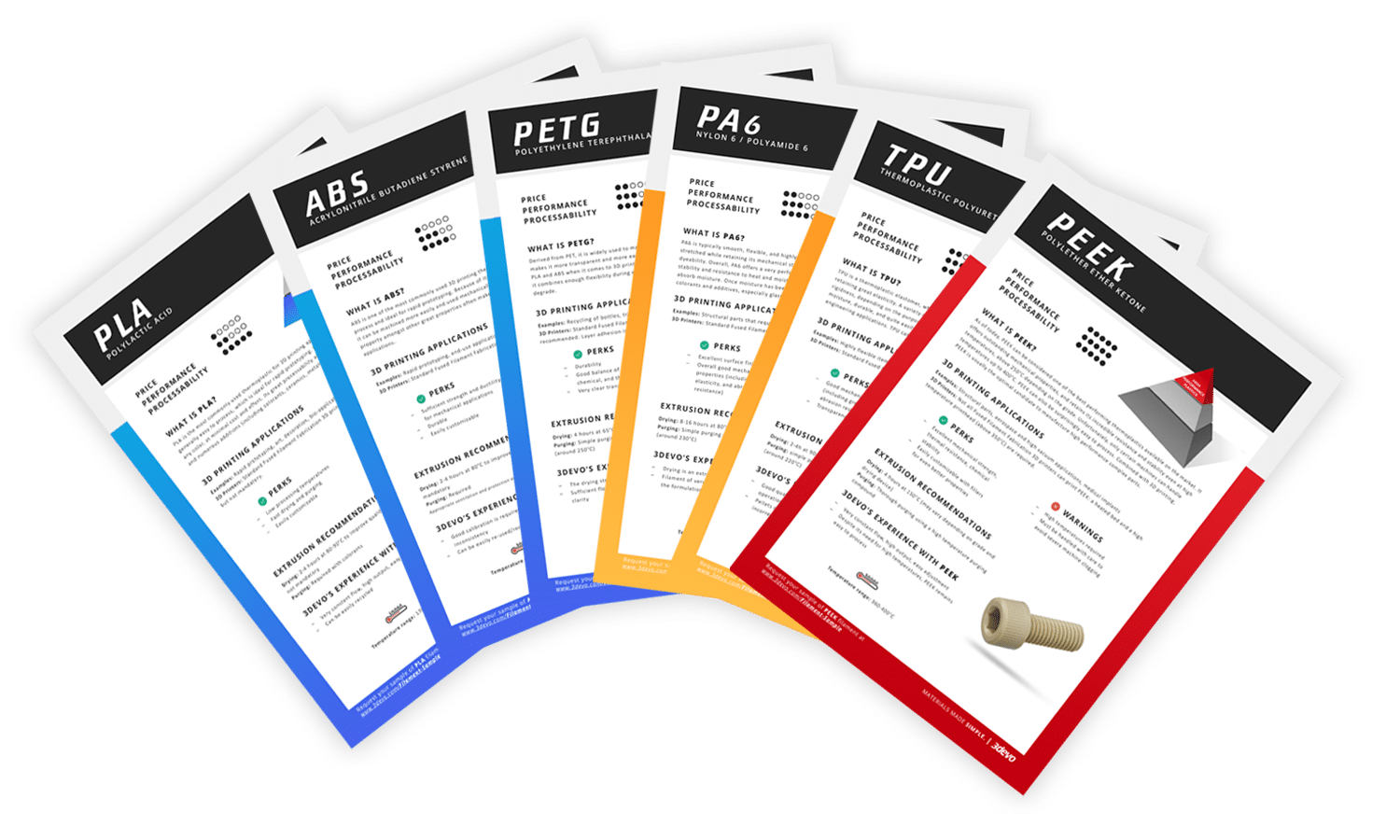 Download all material guides in just one PDF file
Want to learn how you can use polymers?
Our materials expert is happy to answer all of your questions.