DevoJourney
Your Expert-Guided Roadmap to Filament Extrusion Success
Expert consultation
What is DevoJourney?
DevoJourney is your personalized roadmap to success in filament extrusion projects, backed by material specialists and extrusion experts with years of experience and over 7,000 material tests conducted. We offer expert consultation to help you navigate challenges and make informed decisions.
What's the Goal?
Expert Guidance for Your Project
Master Your Project
Our experts personalize advice to help you navigate challenges and make informed decisions.
All Questions Answered
Our experts will research and guide you through a visual app project.
Simple Roadmap
Access your custom project on our app for easy decision-making.
Start your DevoJourney with a personalized project roadmap!
Begin the process by filling out the Project Builder form, providing an in-depth sneak peek into the App with one of our example projects!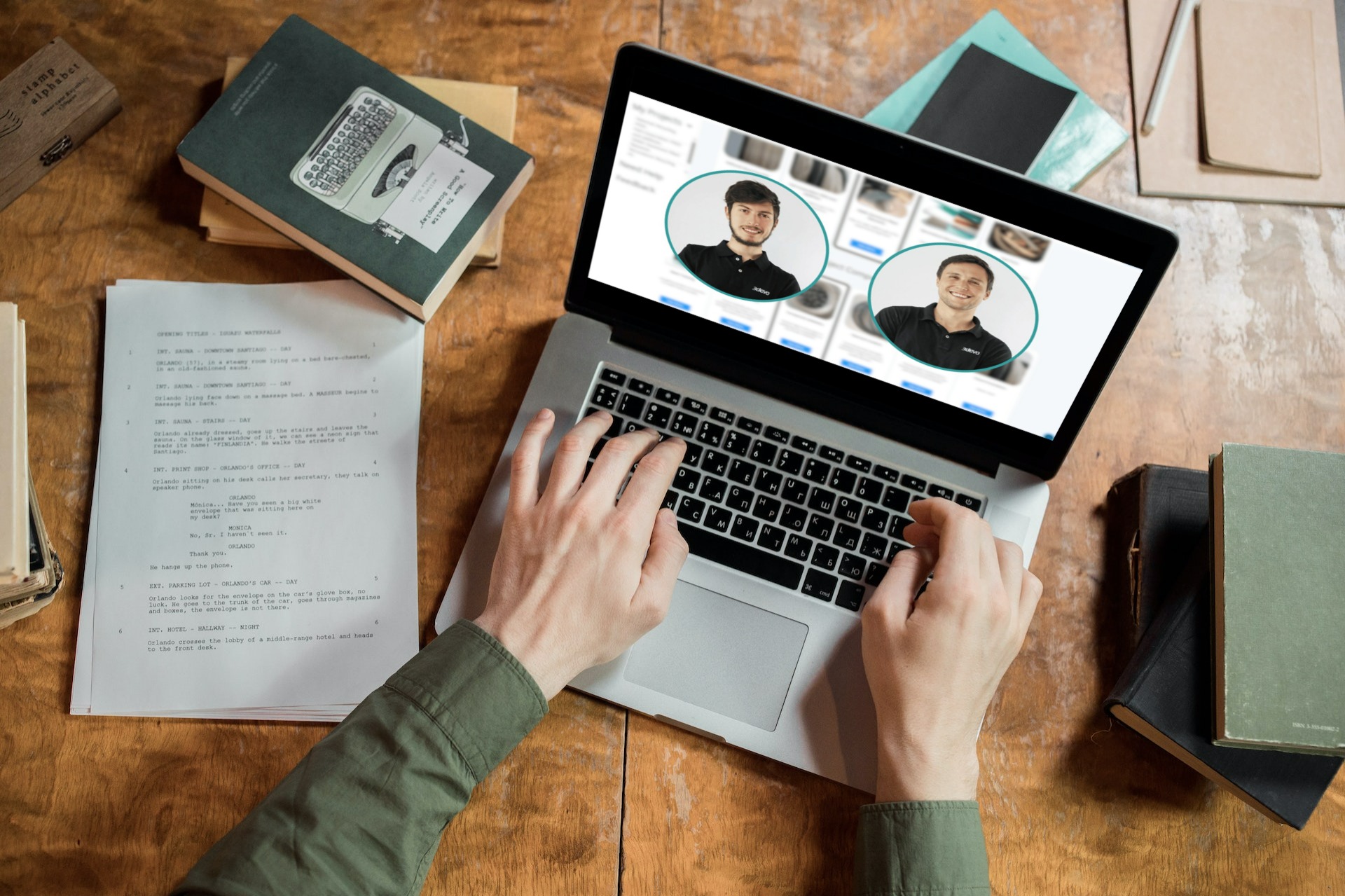 Pick the plan that's right for you.
One-Hour Deep Dive with Extrusion Experts
Exclusive Access to Our All-in-One Project App
Your Questions Answered by Specialists
Personalized Project Roadmap in Our Exclusive App
360-Degree View of Your Project's Challenges and Solutions
Post-Consultation Support
In-Person Deep Dive: Your Roadmap
Full-Day Immersive Training at 3devo HQ
First-Hand Material Experimentation: Your Project, Your Material
Team Training: Bring Up to 4 Participants
Immediate Project Execution: Understand and Act Now
Exlusive Access to Our All-In-One Project App
FAQ
What exactly is DevoJourney?
DevoJourney is your personal guide through the intricate world of extrusion and 3D-printing. Think of it as having a seasoned navigator who helps you chart a course tailored specifically to your project's needs. We don't just provide you with the tools; we equip you with the knowledge to use them effectively.
From the moment we kick off our technical dialogue, we're committed to understanding your unique challenges, material preferences, and project goals. We then translate this understanding into a customized roadmap that evolves with your project. This roadmap is more than just a plan; it's a dynamic, interactive guide available through our DevoJourney web application. The app features real-time updates, project milestones, and even a materials database to keep everyone on your team aligned and informed.
But don't just take our word for it. Dive deeper into the DevoJourney experience by reading our latest blog post: DevoJourney by 3devo: Your Guide to Filament Innovation. Here, you'll find an in-depth interview with our Materials Specialist and Customer Success Manager, Louis Rinaldo, who shares valuable insights into how DevoJourney can be your game-changer in material development and recycling.
If you're intrigued and want to take the next step, our Filament Maker could be the perfect tool to turn your vision into a tangible product. It's all part of our commitment to empowering innovators like you to push the boundaries of what's possible in material science and sustainable manufacturing.
Is DevoJourney right for me?
DevoJourney is designed for a wide range of individuals and teams who are looking to navigate the complexities of filament extrusion and 3D printing. Whether you're focused on:
Sustainability: Transforming plastic waste into valuable 3D prints and aiming for a closed-loop, eco-friendly process.

Material Research: Experimenting with unique or exotic materials to unlock new applications and innovations.

Education: Educators and lab managers who want to provide hands-on experience in filament making, 3D printing, or recycling to students.
Our expert-guided program offers personalized advice, research, and even hands-on training to help you achieve your specific goals. If any of these scenarios resonate with you, DevoJourney is the right choice. And remember, our program is a perfect precursor to using our hardware solutions like the Filament Maker and GP20 Shredder for executing your project.
Would you like to know more about how DevoJourney can integrate with our hardware solutions? Get in touch with our Team!
What can I expect during the consultation?
Before the consultation, we will first get to know all the details of your project so as to be ready. The first step will involve our process specialist team devising a special project roadmap that clearly details actions to be taken sequentially in light of our understanding of your project and material. We will guide you through this roadmap during the consultation, both online or in-person, explaining each and every step it takes for your innovative ideas and products to finally be transformed into tangible 3D prints. In addition, you will have a chance to address questions that arise and we will take this concern into consideration.

Apart from that, our team is ready to train you on how to make profitable use of our machines. We will locate any potential congestion areas or hiccups that you may encounter, and steer towards a prosperous success with your project.
Do I have to come to your location for the consultation?
No, the choice is yours! You can opt for a 1-hour online walkthrough or come spend a day with us at 3devo HQ. If you choose the in-person option, you'll get hands-on experience that could be invaluable for your project.
How do I get started with DevoJourney?
We can't wait to be part of your journey! Just reach out and Get in touch with our Team to kick things off. They'll gather some initial details and can even show you a demo of what your roadmap could look like.
Back to top
Ready to Embark on Your DevoJourney?
Unlock the full potential of your extrusion and 3D-printing projects today!
Meet Your Essential Tools and bring your project to life!
After mastering your project with DevoJourney, take the next step with our state-of-the-art hardware. Designed to seamlessly integrate with your project goals, our Filament Makers, AIRID Polymer Dryer and GP20 Plastic Shredder are the keys to unlocking your project's full potential.
Filament Makers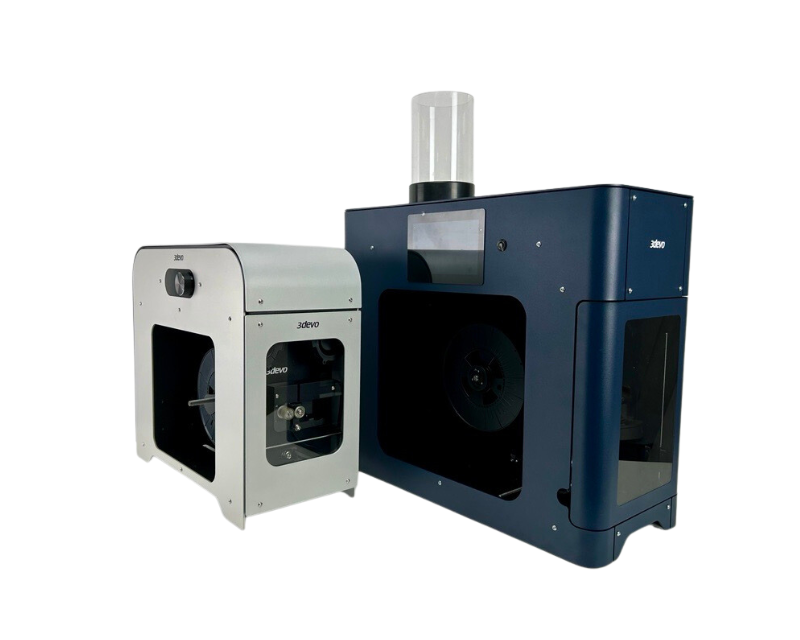 Your Gateway to Custom Materials
Filament Makers
Ready to experiment with new materials? Our Filament Makers are designed to help you create your own 3D printing filaments.
GP20 Plastic Shredder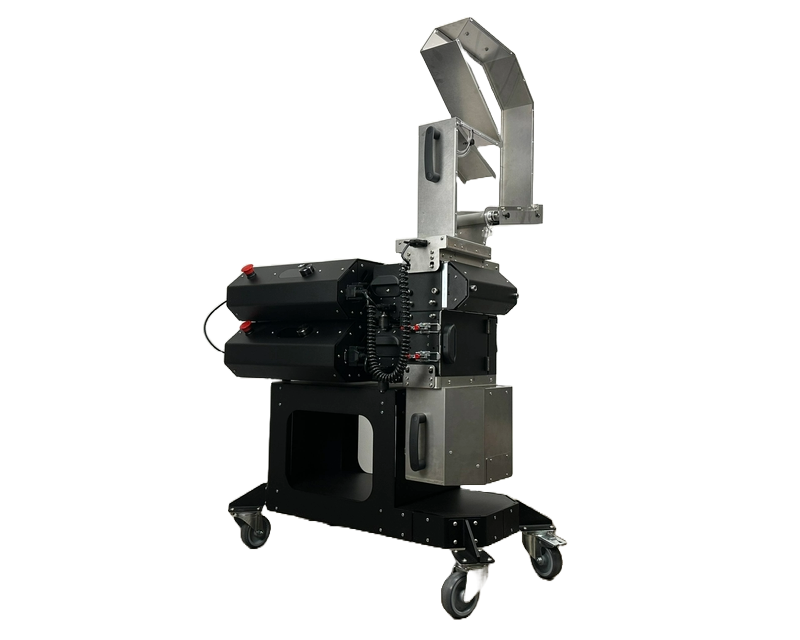 Close the Loop on Sustainability
GP20 Plastic Shredder
Transform waste into valuable resources. Our GP20 Shredder allows you to recycle thermoplastic waste into usable filament.
AIRID Polymer Dryer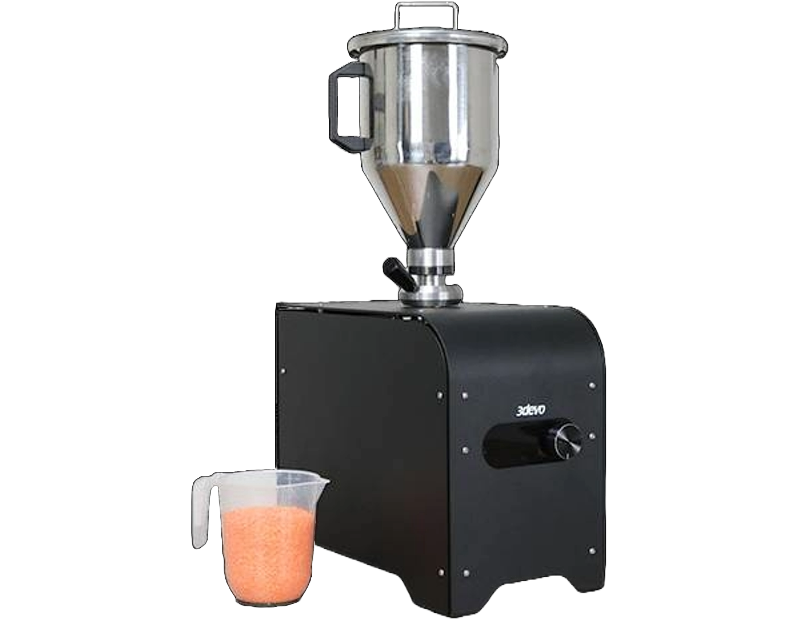 Enhance your Filament Quality
AIRID Polymer Dryer
Maximize filament excellence with AIRID — the key to professionally drying polymers for top-tier 3D printing results.
Related Articles
From Our Blog
Stay up to date with what is new in our industry, learn more about the upcoming products and events.