Unveiling the Future: 3devo at Formnext 2023
by 3devo on Oct 23, 2023 12:00:40 PM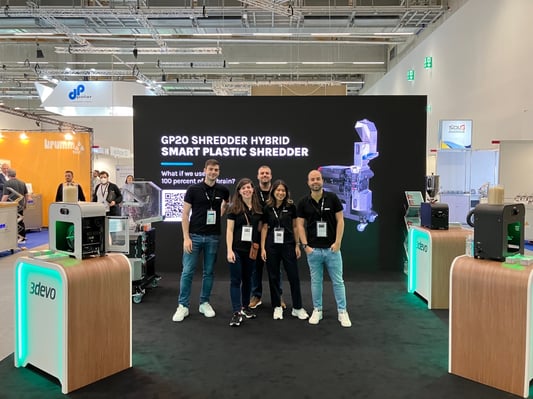 The Evolution of Formnext
Formnext has long been the global epicenter for innovations in 3D printing. Hosted annually in Frankfurt, Germany, this exhibition has become the go-to event for industry leaders, experts, and enthusiasts alike. With unique programs and networking events designed to propel additive manufacturing into the future, Formnext is more than just an expo—it's a movement.
Why You Shouldn't Miss Formnext 2023
This year, Formnext is set to be bigger and better, featuring panels and seminars that delve into the multifaceted world of 3D printing. From the additive4industry panel to the international startup areas, Formnext offers a platform for groundbreaking ideas and technologies. It's not just about showcasing products; it's about sharing knowledge and driving innovation.
3devo's Game-Changing Reveal
We've been listening, learning, and innovating. And now, we're thrilled to announce that 3devo will be unveiling a brand-new product at Formnext 2023. This reveal is the culmination of years of research, customer feedback, and a relentless drive to solve the industry's most pressing challenges. Our CEO, Tim Wesselink, hints at a "big reveal" that aligns with what our clients truly need to take the next step in 3D printing.
Bridging the Material Gap
Our primary impact in the 3D printing industry has been bridging the material gap. We've enabled innovators to move from conceptualizing custom or recycled materials to actually creating them. As Tim Wesselink puts it, "We are one of the only parties that you can actually, in a tangible way, get into action with."
We're committed to making the complex world of 3D printing and material extrusion more approachable. From intuitive product design to educational resources, we're here to guide you every step of the way.
We're on the brink of something extraordinary. While we can't reveal all the details just yet, we can assure you that our upcoming product launch will be the most significant since the introduction of our Filament Maker in 2016. This isn't just a minor upgrade; it's a revolution in the 3D printing and filament extrusion industry. We've listened to your feedback, and we're about to deliver something that will make your research more valuable, your extrusion process more controlled, and your innovation journey more exciting. Mark your calendars for Formnext this November, because you won't want to miss this.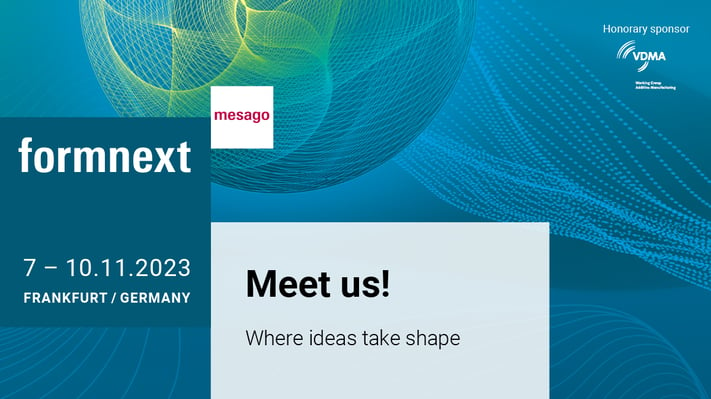 As we evolve, so does our brand. Our new logo symbolizes our core purpose—to help innovators discover and unlock the potential of 3D printing. It represents a 3D printer and an arrow moving forward, embodying our core values of Openness, Devotion, Courage, and Impact. This logo is more than just a design; it's a statement of who we are and what we stand for. It encapsulates our mission to be an integral part of your team, helping you achieve your goals and drive innovation forward.
Introducing DevoJourney, a comprehensive service designed to be your guide in the world of filament innovation. This isn't just about hardware; it's about knowledge, expertise, and a customer-centric approach. DevoJourney is a dual-faceted service that includes a technical dialogue with our team to discuss your challenges and a web application that serves as a repository for this knowledge. Think of it as a dynamic manual that evolves with your project, offering a step-by-step guide, from consultation to execution.
For a deeper dive into what DevoJourney is all about, don't miss our interview with Louis Rinaldo, our Materials Specialist and Customer Success Manager. Louis provides invaluable insights into how DevoJourney can be a game-changer in your material development and recycling efforts.
Whether you're a beginner or an experienced professional, DevoJourney offers a tailored experience that goes beyond hardware, into the realm of impactful solutions. So, whether you're excited about our upcoming product, inspired by our new logo, or intrigued by the possibilities of DevoJourney, one thing is clear: this is a new chapter for 3devo, and we're thrilled to have you be a part of it.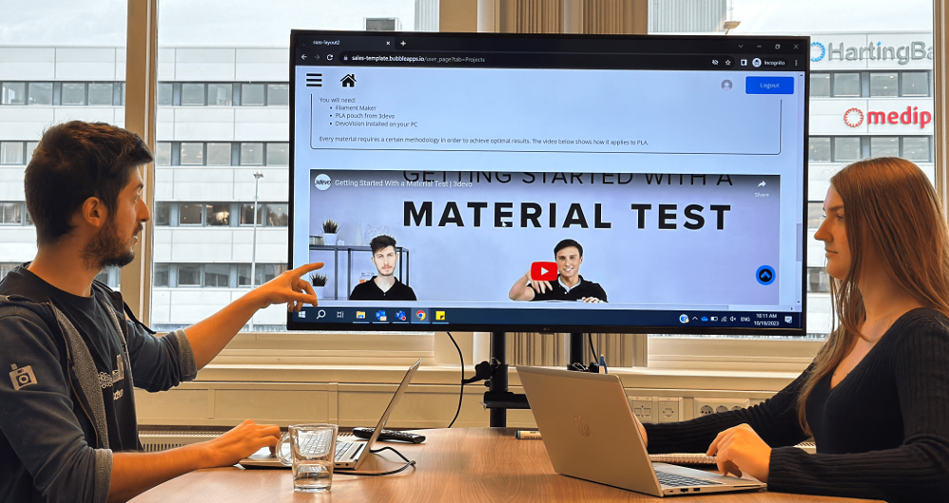 Our community has always been a vital driver of our innovation. As we move forward, we're excited to deepen this collaborative relationship, sharing knowledge and accelerating the pace of innovation together.
The Formnext Connection
If you're as passionate about 3D printing and material innovation as we are, there's no better place to be this November than Formnext 2023 in Frankfurt, Germany. Formnext is not just another trade show; it's the international hub for Additive Manufacturing, drawing over 30,000 visitors and 800 exhibitors. This event is where the "fAMily" of AM experts and industry professionals gather to discuss, discover, and drive the future of intelligent industrial production. From automation solutions to the most suitable materials for various applications, Formnext offers a comprehensive look at the entire process chain of Additive Manufacturing. It's a unique platform that addresses the rising demand for complex and customized parts, shorter product cycles, and sustainable solutions. We're excited to be a part of this transformative event and can't wait to share our latest innovations with you.
Join us at Formnext 2023 from the 7th to the 10th of November in Frankfurt, Germany. We'll be at Booth 12.1 G129, and we're not just there to showcase what you already know about 3devo. We're pulling back the curtain on a new era of 3D printing and filament extrusion. If you've been waiting for the next big thing in the industry, this is your moment. Our team has been burning the midnight oil, and we're about to unveil something that will redefine what's possible in material innovation. So, clear your schedule for Formnext; you'll want to say you were there when it happened.
We can't wait to see you there!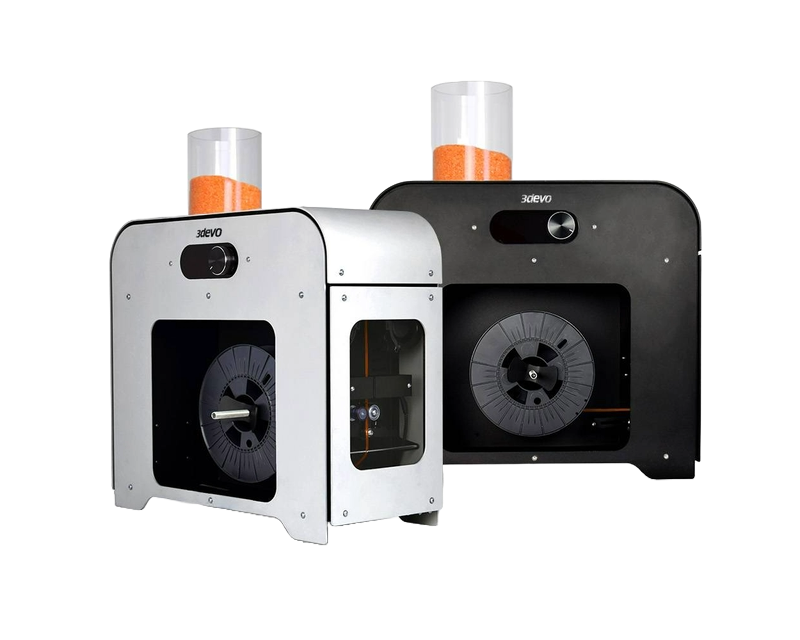 Discover our Filament Maker Solution
Discover our Filament Maker Solution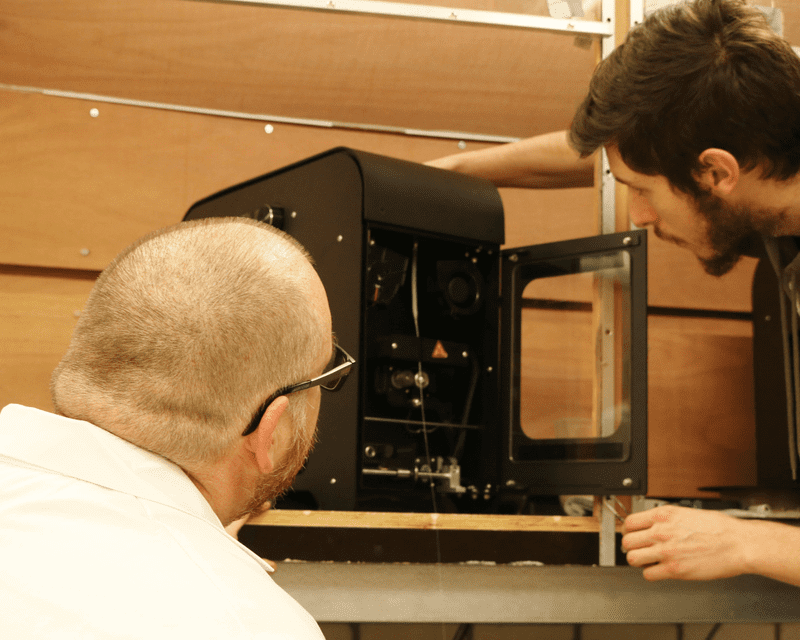 How 3devo is Revolutionizing Filament Extrusion Technology
How 3devo is Revolutionizing Filament Extrusion Technology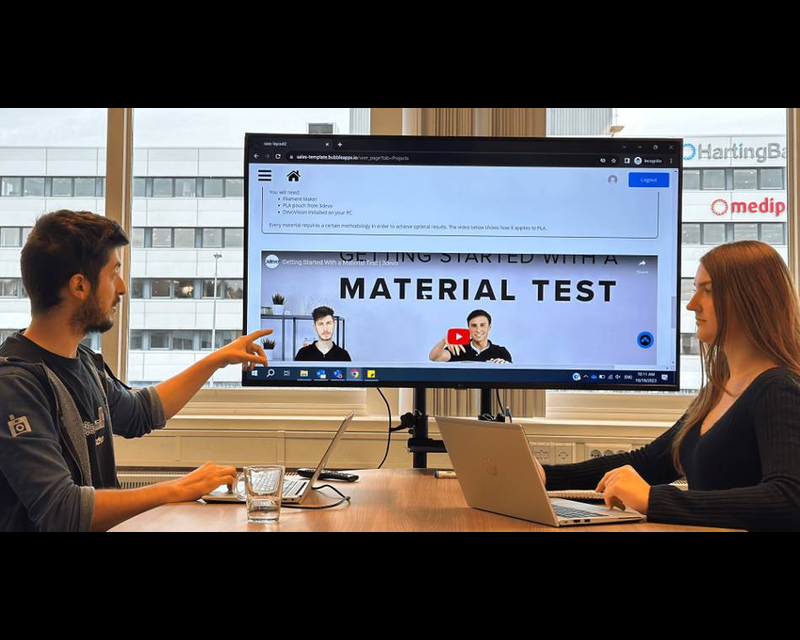 Read more about DevoJourney
Read more about DevoJourney