DevoJourney by 3devo: Your Guide to Filament Innovation
by 3devo on Oct 19, 2023 3:59:05 PM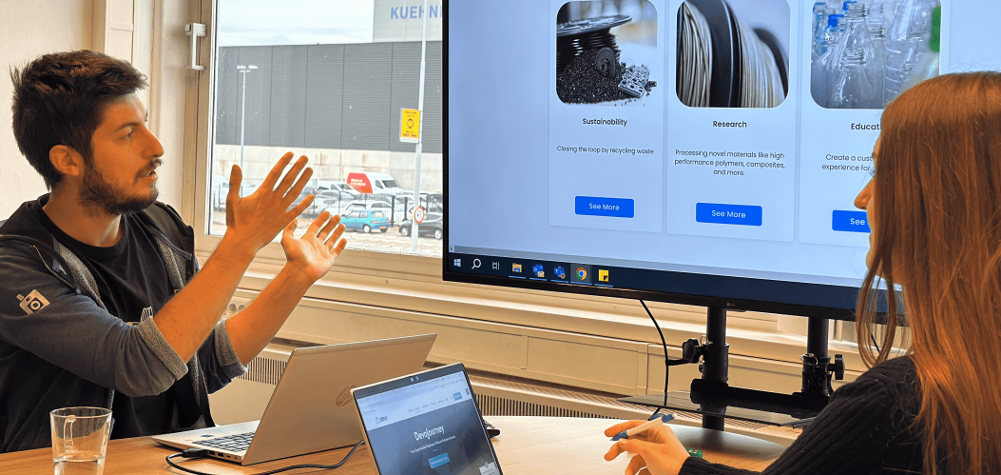 3devo is a leading innovator in the field of material science and sustainable manufacturing. As we unveil our latest product, DevoJourney, we understand the importance of giving both our existing customers and potential new clients a deep dive into what this groundbreaking service is all about. Our team recently had the privilege of interviewing Louis Rinaldo, our Materials Specialist and Customer Success Manager, who has conducted extensive tests on materials during his time at 3devo. Louis' expertise provided us with valuable insights into DevoJourney, a service specifically designed to aid innovators in the fields of material recycling and development.
The Origin of DevoJourney
Louis explains that the idea for DevoJourney was born out of a need to help our clients maximize the utility of our hardware solutions, namely the Filament Maker and GP20 Plastic Shredder Hybrid. "We realized that hardware alone wasn't enough. Our clients needed the knowledge to fully leverage these tools," he says. This led to the creation of DevoJourney, a comprehensive service that combines expertise, technology, and customer-centric solutions.
What Exactly is DevoJourney?
"DevoJourney is a dual-faceted approach," Louis elaborates. "Firstly, it's a technical dialogue between our team and the client, where we discuss challenges, material choices, and project roadmaps. Secondly, it's a web application that serves as a repository for this knowledge."
The application is designed to make complex information easily digestible and accessible. It features videos, text, and interactive elements that serve as a guide for project execution. "Think of it as a dynamic manual that evolves with your project," Louis adds.
The Consultation Process
The first step in the DevoJourney experience is a comprehensive consultation to understand the client's specific needs and objectives. "We have a wealth of experience with various materials and project types, but each client is unique," says Louis. To ensure a tailored approach, we employ a series of diagnostic tools and assessments. A customized roadmap is then developed and presented to the client, outlining not only potential challenges but also proposed solutions, backed by data and our extensive expertise.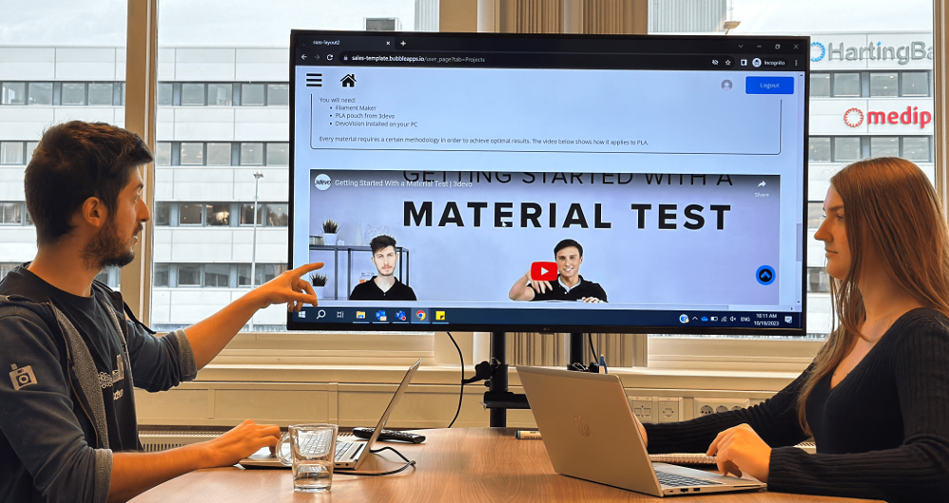 A Step-by-Step Guide
The first step involves a deep dive into the client's project, where we aim to understand not just the technical aspects but also the challenges and goals. This is followed by a demo walkthrough to give clients an idea of how we work. The next phase involves crafting a tailored roadmap, pulling from our extensive database and consulting with our experts. The final step is a comprehensive presentation that walks the client through the roadmap, offering preventive solutions and sharing our extensive knowledge related to their specific project. This consultation can happen both online and in-person, with the core remaining the same but the hands-on experience being the added bonus of in-person sessions.
Online vs. In-Person Experience
While the core essence of DevoJourney remains consistent across online and in-person consultations, Louis notes that the in-person experience offers a hands-on dimension that's invaluable. "We don't just talk about the roadmap; we execute it. This ensures that the client is fully equipped to implement the same strategies in their own setting." Whether it's a live demonstration of our Filament Maker or a walk-through of the GP20 Shredder & Granulator, the tactile experience adds another layer of understanding and confidence.
Material Matters: Bring Your Own or Use Ours
Flexibility in material choices is one of the cornerstones of DevoJourney. Clients are welcome to bring their own materials for testing during the in-person DevoJourney, especially if it's a key factor in their project. For those who don't have a specific material in mind, we leverage our extensive database and hands-on experience to provide starting instructions and conditions. This is particularly useful for those working with new or innovative materials where online guidelines may be scarce.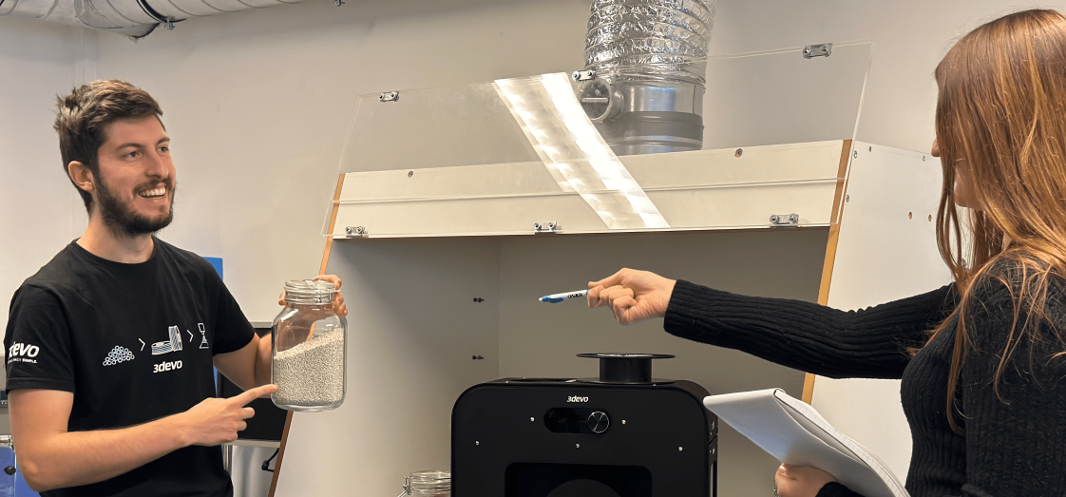 A Day in the Life: Training Sessions at 3devo
Training sessions at 3devo are a blend of theory and hands-on lab work. The day usually starts with a brief theoretical introduction followed by immediate practice. During the slower moments, like heating times, we engage in discussions, answering any questions the clients may have. It's an intense way of answering a thousand questions in one day, and each training session is unique, tailored to the individual or group attending. The energy and collaboration during these sessions are what make them special.
Expertise at Your Service
Louis and his team bring a preventative approach to DevoJourney, leveraging years of experience and a vast database of case studies. "We can anticipate challenges before they arise. Following our guidelines often makes the process seem straightforward because we've already navigated these obstacles." This proactive approach minimizes risks and ensures a smoother project execution, saving both time and resources.
Strategic Support vs. Hardware Support
Strategic support and hardware support are two distinct pillars of our customer success approach. While hardware support focuses on ensuring that the machines operate as they should, strategic support is about providing counsel on how to manage projects, what materials to tackle first, and how to set up a learning curve. It's about foreseeing obstacles and challenges and offering solutions before they even happen. This is where our expertise in prevention comes into play, helping clients navigate through their projects smoothly.
Come meet us at Formnext!
We'll be showcasing DevoJourney and our suite of hardware solutions, giving you a hands-on experience that's second to none. Don't miss this opportunity to chat with our experts, like Louis Rinaldo, and discover how DevoJourney can be your game-changer in material development and recycling. See you there!
Date - 7th to 10th, November 2023
Location - Frankfurt, Germany
Booth - 12.1 G129
The Role of the App
The DevoJourney app is a game-changer," Louis states. "It serves as an interactive bridge between project managers and lab technicians, ensuring that everyone is on the same page. The app features real-time updates, project milestones, and even a materials database, allowing for seamless communication and project tracking. And the best part? We're continually developing the app, with future versions already in production to bring even more functionality and ease to your projects.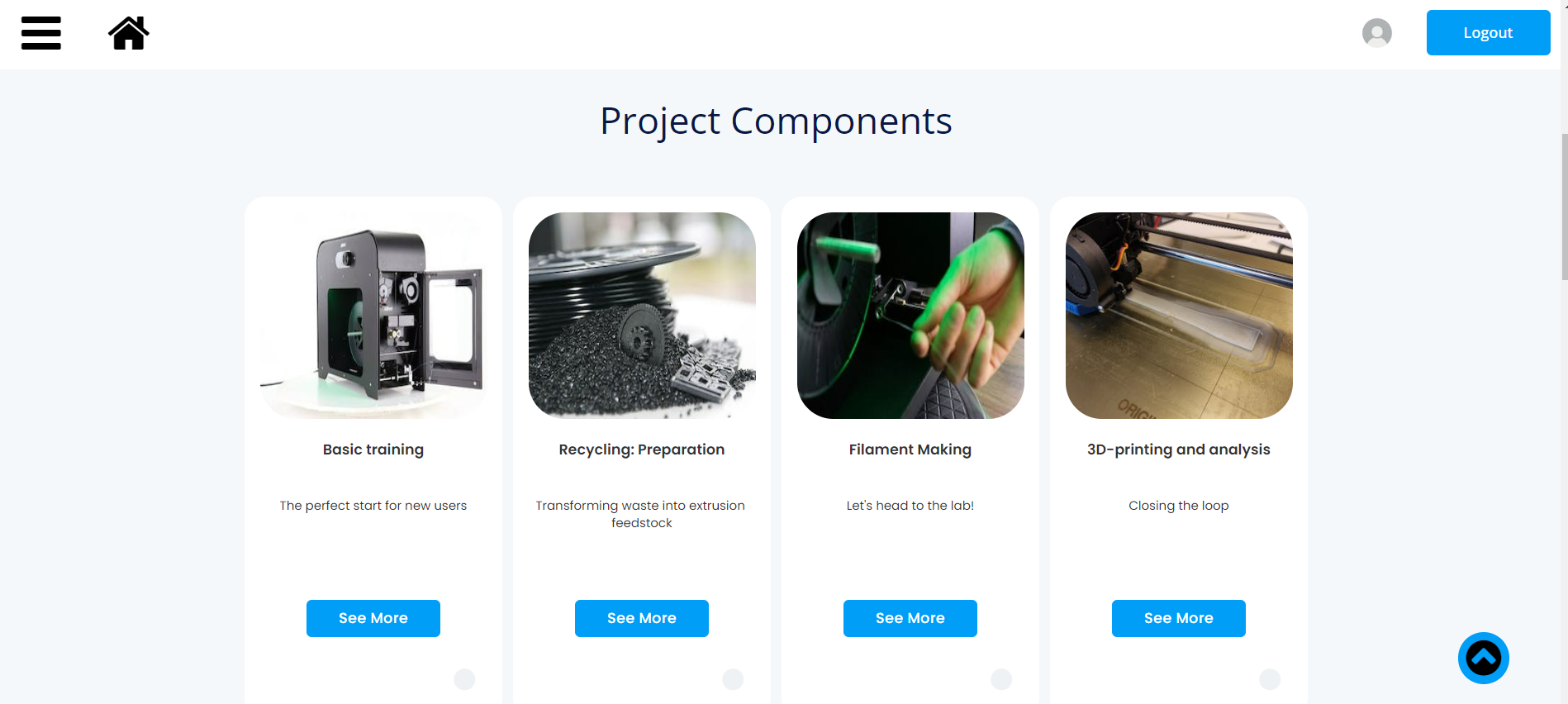 Future Prospects
Louis reveals that 3devo has plans to expand DevoJourney's strategic dimensions in the near future. "We aim to offer more strategic counseling, helping clients manage their projects proactively rather than reactively." This includes the introduction of AI-driven analytics and predictive modeling to help clients foresee market trends and make informed decisions.
Why DevoJourney?
When asked what sets DevoJourney apart, Louis is unequivocal: "It's our commitment to knowledge transfer, our deep involvement in our clients' projects, and our hands-on expertise. DevoJourney encapsulates all these elements, providing a holistic solution that empowers innovators to push the boundaries of material science and sustainable manufacturing."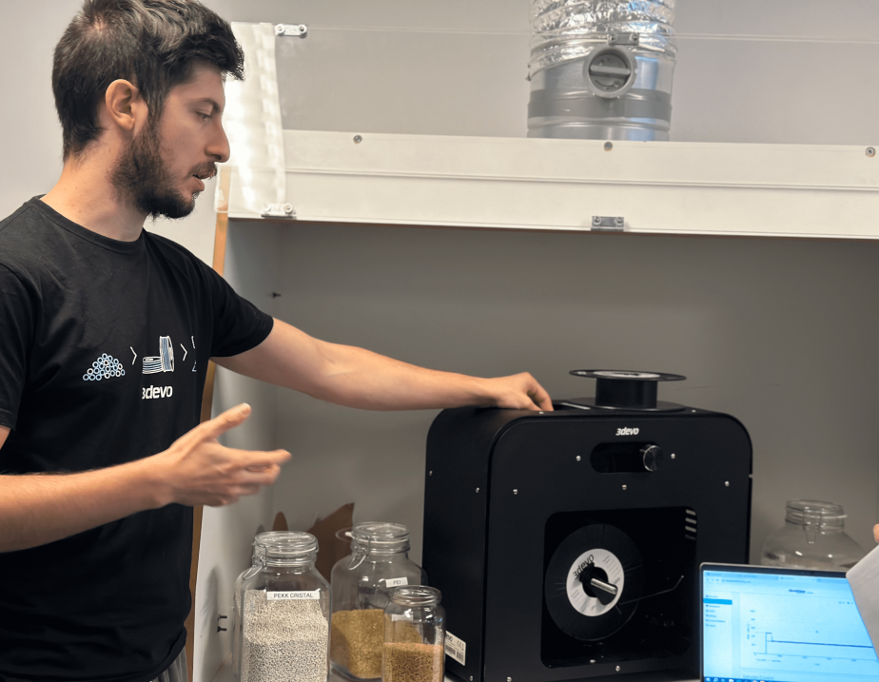 Who is DevoJourney For?
DevoJourney is designed to be versatile, catering to both beginners and experienced professionals. For beginners, the step-by-step guide is invaluable, offering a clear sequence of steps to navigate through the often overwhelming world of extrusion. For experienced users, the service can provide insights into tackling new materials and challenges, offering a fast track to innovation. The idea is to offer just enough knowledge to help clients tackle the unknown while leaving room for experimentation.
Conclusion
DevoJourney is not just a service; it's a partnership aimed at driving material innovation and sustainable practices. With experts like Louis Rinaldo at the helm, 3devo is set to redefine what's possible in material development and recycling. Whether you're a researcher, an educational institution, or an innovative team leader, DevoJourney offers a tailored experience that goes beyond hardware, into the realm of impactful solutions.
Dive Deeper into DevoJourney: Next Steps for Your Filament Innovation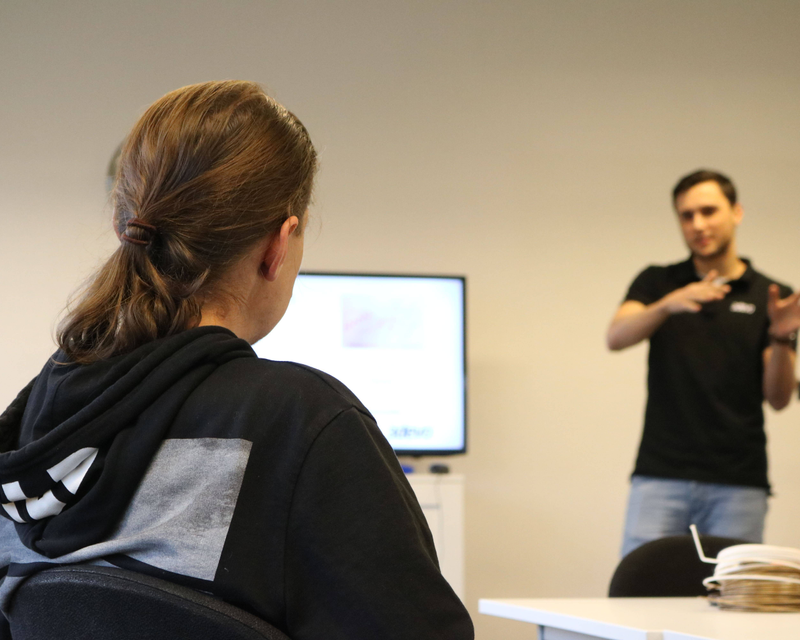 Unlock Success with DevoJourney
Explore DevoJourney - Your Expert-Guided Filament Extrusion Roadmap!
Unlock Success with DevoJourney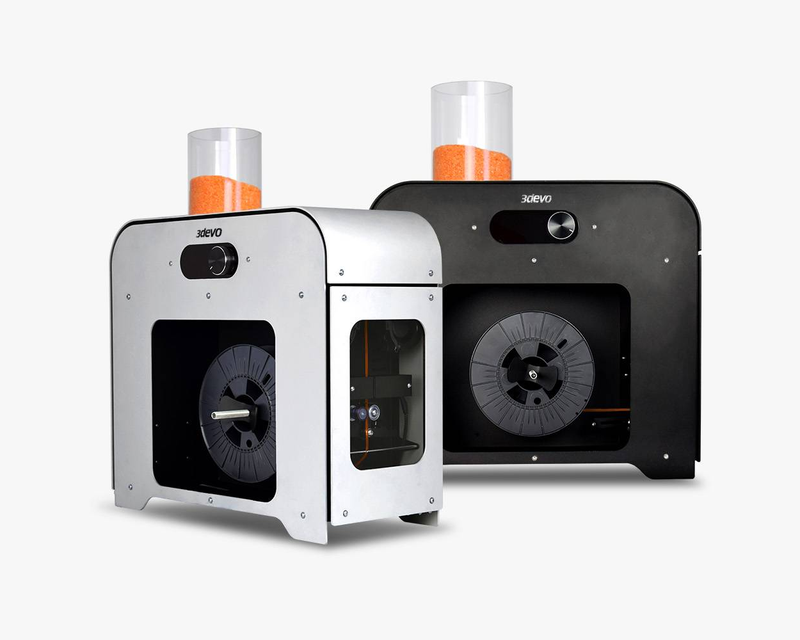 Explore Filament Solutions
Discover Our Filament Makers: Unlock Your 3D Printing Potential.
Explore Filament Solutions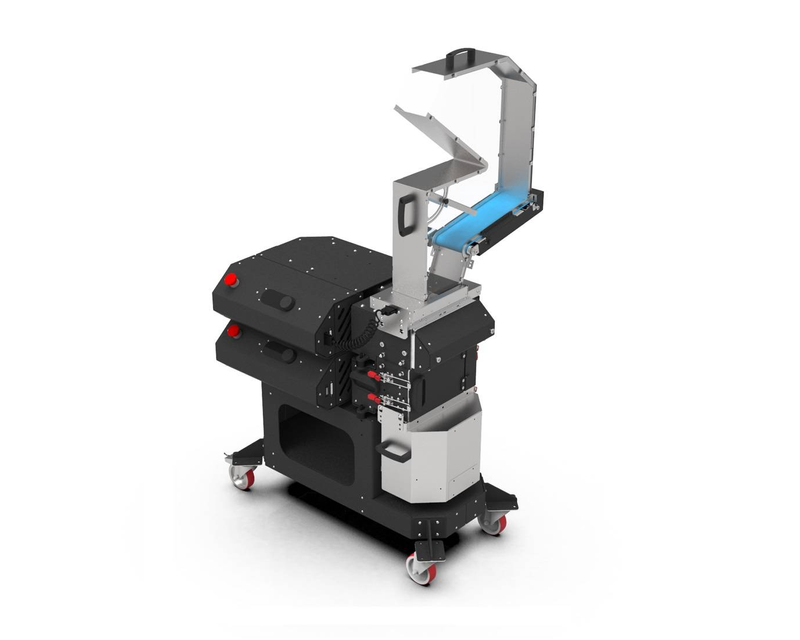 Elevate Your Extrusion Game
Discover how our Plastic Shredders can seamlessly integrate into your DevoJourney.
Elevate Your Extrusion Game