Materials made simple
Filament Recycler
Planet Earth is choking on plastic waste creating a real need for the 3D printing community to start recycling excess plastic from failed prints and reusing what we have. Luckily for the planet, we have come up with a way to turn 3D printing into a closed-loop cycle. Conscientious 3D inventors, researchers and creators can now resort to green 3D printing. We tell you how to join this sustainable movement, especially through the use of a 3D printer filament recycler.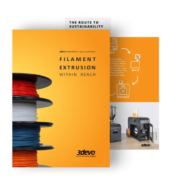 Learn about recycling plastics through our sustainable ecosystem. Download our brochure now!
Close the loop with our filament Recycler
The only way to avoid running out of materials is to close the loop. That's why we offer a complete desktop solution based on the concept of a circular economy that enhances the value of waste and frees up the creativity of any user. From design to development and production, we have created three machines to recycle plastic and transform it into 3D printing filament. Delivering a smart, cost-effective and adaptive solution to 3D production.
Our complete filament making solution consists of a crusher, the GP20 filament recycler, that transforms plastic into granules; these granules can then be processed by the Airid Polymer Dryer, a system that dries the granules to ensure optimal quality and flawless printing; the dried granules can then feed the Filament Maker, a machine that creates customized filament reels. With our streamlined ecosystem, we hope to encourage the widespread reuse of old plastics, thereby promoting sustainable and environment-friendly practices.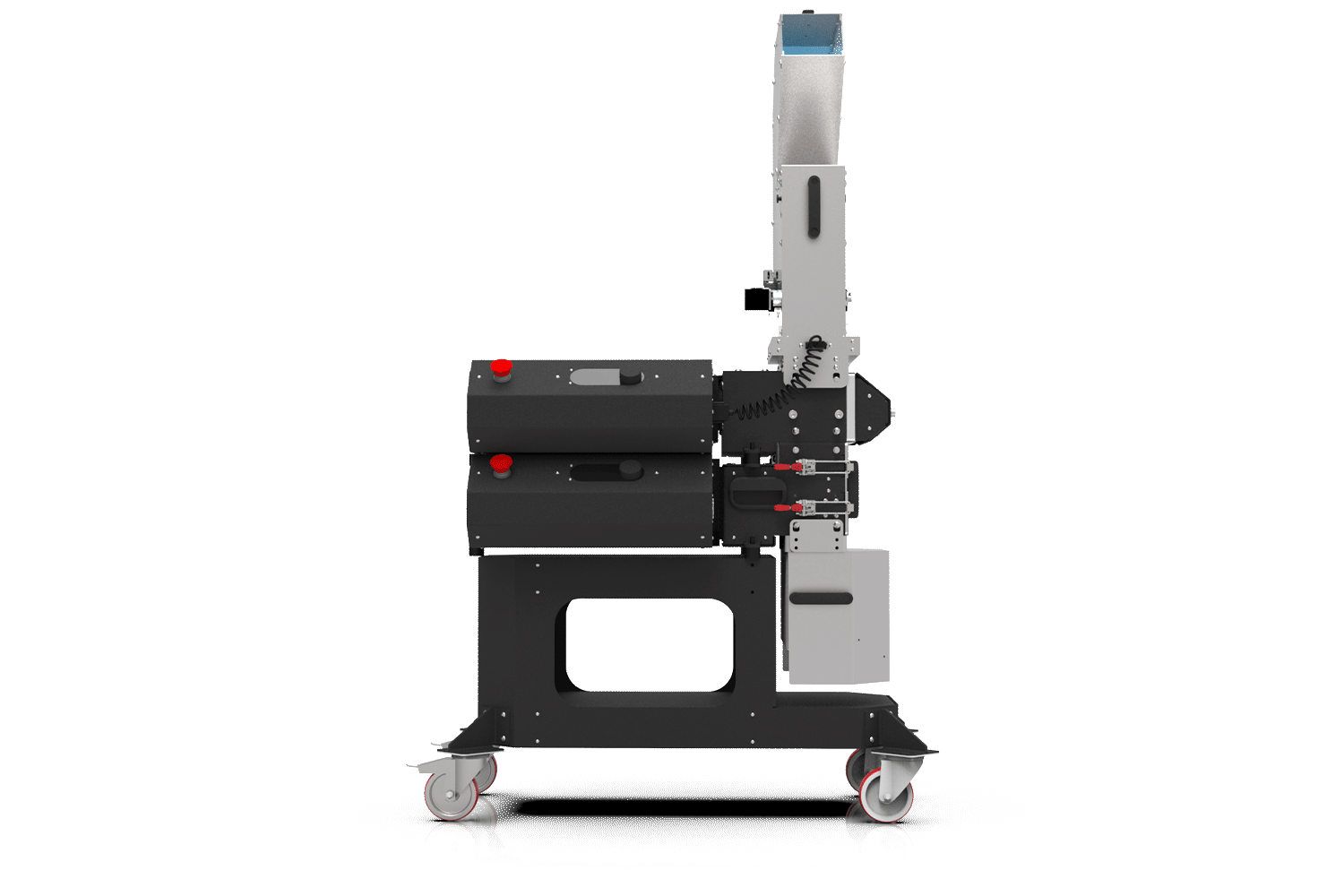 Are you ready to join the revolution?
We truly believe we found the missing link for 3D printing. Not convinced yet? No problem, here are some good reasons to consider recycling undesired previous prints using the cutting-edge technology of our machines.
Materials made simple
Our user-friendly system is designed to be portable, lightweight, and easy to clean. Delivering a smart, cost-effective, and adaptive closed-loop production facility to the convenience of your workspace. Create new filament types by blending plastics and plastic modifiers. Our goal is to make filament extrusion simple for everyone!
Reuse 3D printed waste
Something that every creator will recognize, a room full of old or failed prints. Not a nice picture, but something you can change now. Turn your school or business's old filament, 3D printer waste, and even bottles into brand new 3D printing material
Start saving money
3D printing filament can be rather expensive. By creating your own spools from waste, you can reduce the cost of 3D printing considerably. We give you the control to create filament tailored to your specific material needs.
Unleash your creativity
We work closely with researchers and inventors, providing them with high-quality equipment to experiment. With our complete desktop solution, you can manufacture all types of 3D printing filaments (even kinds that don't exist yet). Create custom colors to match your brand, or transition filaments to create unique, one-of-a-kind prints. Bring your 3D printing up the final notch.
Start recycling your filament today
Do you desire the ability to recycle your waste and produce filament on demand, as it is needed, in the color and size appropriate for your 3D project? Our complete filament extrusion machines and tools meet these needs and more.
Feel free to give us a shout with any questions or concerns. Don't hesitate to contact us.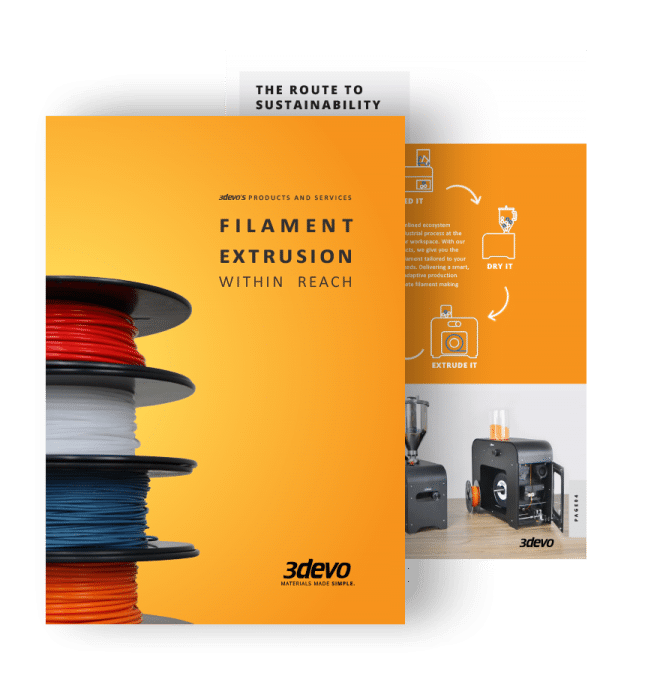 Want to learn more about our recycling solutions?