Materials made simple
3D Print Recycler
As great as 3D printing is, it does generate a lot of wasted material. As a matter of fact, failed prints and support structures are the 2 main causes of wasted 3D filament. Recycling and reusing filament is being encouraged more and more and it is the only way ahead. This is the reason that conscientious 3D printing users are heading to 3d print recycling.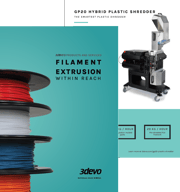 Learn about recycling plastics through our sustainable ecosystem. Download our brochure now!
Our 3d print recycler, GP20, combines the capabilities of an industrial-grade shredder and a granulator. This way, good use can be made of the filament from failed prints and any excess filament. We know that 3D printing is a demanding procedure with a focus on detail. We make sure to use the highest quality standards so that you are able to recycle failed 3D prints for a long time.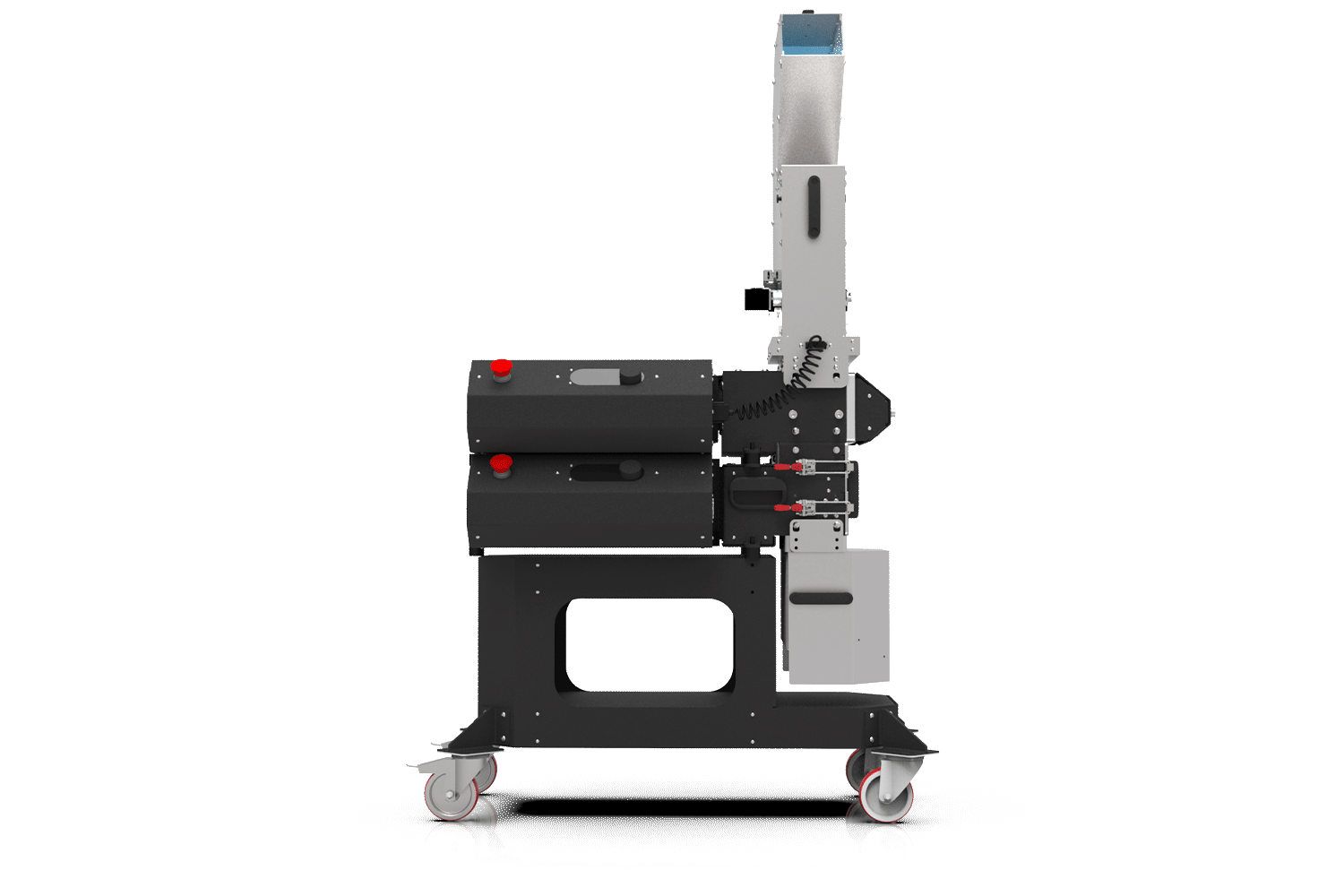 Reusing 3d printed waste with our shredder
Using a 3D printer filament recycler can turn your 3D printed waste into new spools. Our sustainable and environment-friendly GP20 shredder is able to deliver high-speed and high-quality results at low energy consumption. It can therefore operate as a home-based learning tool, but also as a high-performance addition for an industrial setup. Our efficient desktop plastic recycler lets you power through your day with the following features:
Simplifying material reuse
Creating Environmental awareness
Did you know
that our shredder can process as much as 29 kg of PLA material per hour? Read more about effortless recycling with our shredder and the technical specifications here.
Why choose 3devo in recycling?
Failed prints and prototypes will always be a source of waste, this is inevitable. Recycling creates value out of plastic waste. Choosing to recycle with 3devo let's you transform unneeded plastic (like PS and PET) into completely new and ready to use filament. Our shredder is an energy efficient solution through which you will be able to generate consciousness and inspire others by giving waste a better purpose. We have turned 3D printing into a closed-loop cycle with our complete filament making solution. On top of that, our technology is user-friendly. Curious to discover more about our streamlined ecosystem?
Incredible convenience right at your desk
3d print recycling is a good step in reusing what we have on this planet. All of a sudden we have the power to turn material into anything we need, right at our desks. Add recycling to the mix. Let's use this opportunity to make this all happen right here, right now – without any real extra cost or time investment. Curious? Read more about our sustainable process, and our products, or explore in which industries our filament makers are making a difference.
Get in touch with our sales team if you have any questions about our products. Don't hesitate to reach out, we are here to help!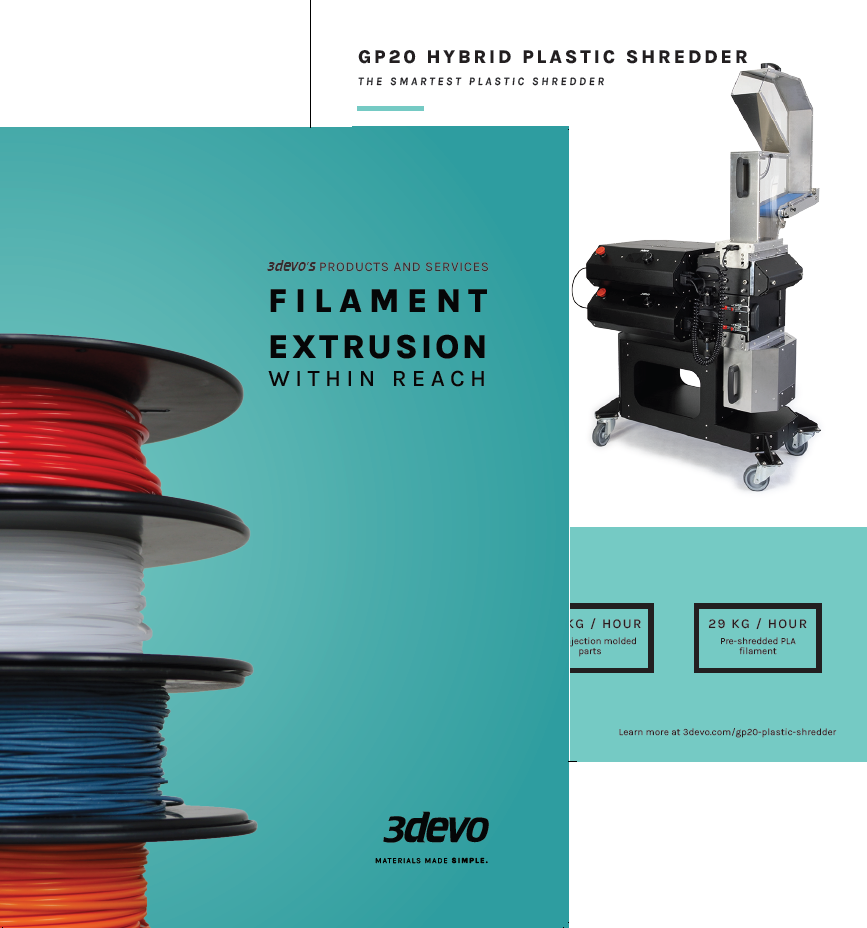 Want to learn more about our recycling solutions?