DISCOVERY CALL WITH A MATERIALS EXPERT
Do you know if your custom 3D-printing project can be executed — and how?
If you're not 100% sure, then this free discovery call is worth your while. We will develop a concrete understanding of how your project can be executed and define clear next steps for a successful implementation.
BOOK YOUR CALL WITH MATERIALS EXPERT LOUIS RINALDO
Advice from an engineer who brought 150+ 3D-printing projects to life.
Louis Rinaldo has a masters in Materials Science, working experience at the European Space Agency and has guided 150+ of companies transform first-time materials into innovative applications.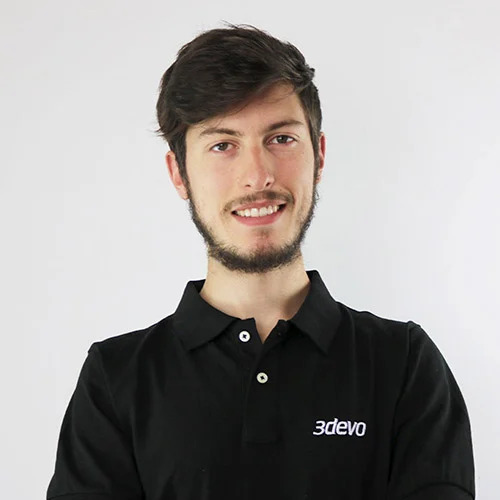 93%
Identified Hidden Variables
Researchers participating in the discovery call identified hidden variables and caveats. Thereby reducing investment risk and increasing the rate of success!
"The discovery with Louis was the decisive factor for moving forward with our project"
Ari Pikkarainen | D.Sc. (tech.), Principal Lecturer, Mechanical Engineering at Lapland University of Applied Sciences, Finland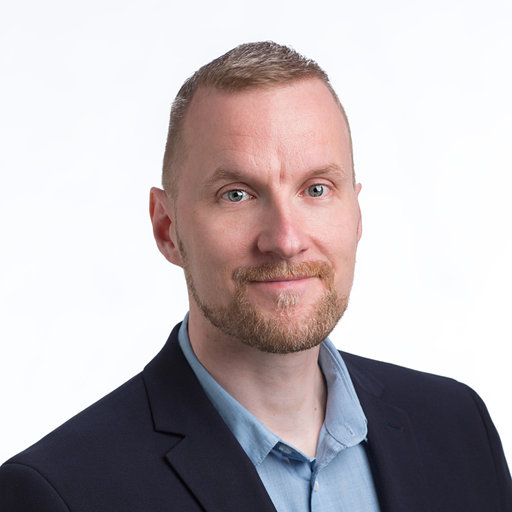 Frequently Asked Questions
What will happen after I request the discovery call?
I, Louis Rinaldo, will personally reach out to you via email within the next 2 days to schedule a convenient time for our call. I look forward to discussing your project with you and finding a suitable time for our meeting.
Do I have the pay for the discovery call?
Our call is entirely complimentary and there are no hidden costs or obligations. I am eagerly looking forward to our conversation and am confident that my insights will be valuable to you and your project.
How long will the call take?
I will reserve a comfortable 45-minute timeslot for our conversation, providing ample time for a comprehensive discussion of your project. This will allow us to gain a thorough understanding of your objectives and explore ways in which we can help you achieve them.
What do I need to do to prepare?
For our meeting, no specific preparations are needed. Simply come as you are, with your ideas and goals in mind. However, if you wish to gather additional information about your extrusion and 3D-printing projects, such as material data, it will be beneficial for the discussion. But please note that during the meeting we will be focusing on the scope of your project rather than specific nozzle temperatures.
Are there any limitations that already disqualify a project beforehand?
While we love working with businesses, universities, and research labs to help them achieve their goals, unfortunately, we are not able to work with hobbyists at this time. However, if you are part of a larger organization with a clear objective and a plan in place, we would be happy to discuss how we can help you reach your goals. So, don't hesitate to reach out!
Do I need to have extensive technical knowledge to participate?
No worries, extensive technical knowledge is not a requirement to participate. In fact, I am here to assist you every step of the way. Our team are experts in the field of extrusion and my role is to empower you with the knowledge needed to master the technology and make informed decisions. And, if you love delving into the nitty-gritty technical details, I'd be more than happy to chat about chemistry, physics, and the process.
When am I a good fit for this call?
When am I a perfect match for this call? If you are a researcher, engineer, or educator who is passionate about exploring the potential of material research to achieve your goals, then this call is tailored specifically for you! Join me in a call to have a technical conversation where I can share our insights.
3 REASONS TO BOOK THE DISCOVERY CALL
LOWER RISK OF FAILURE DRASTICALLY
A materials expert can spot potential caveats early on and help mitigate project failure risk.
NAVIGATE THE UNKNOWN WITH MORE CONFIDENCE
There's variables that you know you don't know. And there's variables that you don't know you don't know.
OBTAIN A CLEAR DEFINITION OF YOUR PROJECT
Get a better understanding of a project's possibilities and limitations, and discover if and how it can be executed.
DO MORE IN THE LAB.
Unlock the freedom to experiment.
GET YOUR DISCOVERY CALL WITH MATERIALS EXPERT LOUIS