A complete filament production line packed into one machine
Unlock Innovation and Creativity Through Filament Extrusion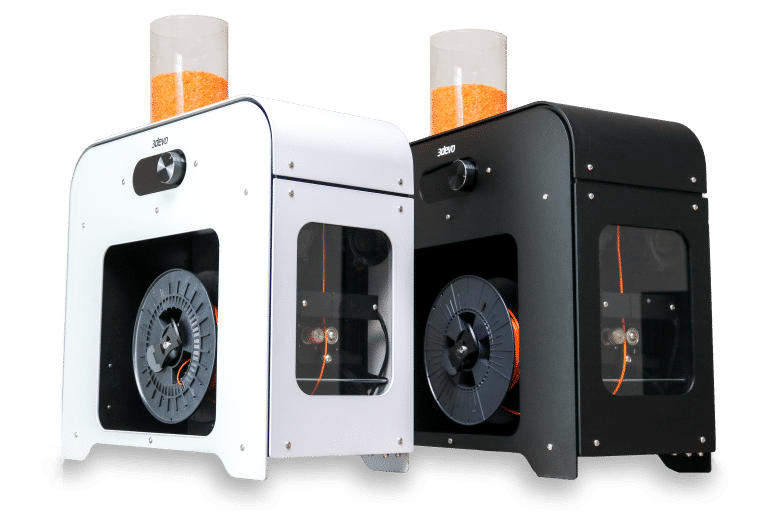 Research and Development
Hold the power to develop in-house without relying on outside sources
Experimentation
Gain the freedom to create optimized material solutions at any given moment
Mass Production
Reduce production lead times and take over long-term development goals
A powerful compounding tool
3devo Filament Makers allow innovators to develop custom filament from a wide variety of polymers and additives – evenly mixing and compounding your materials.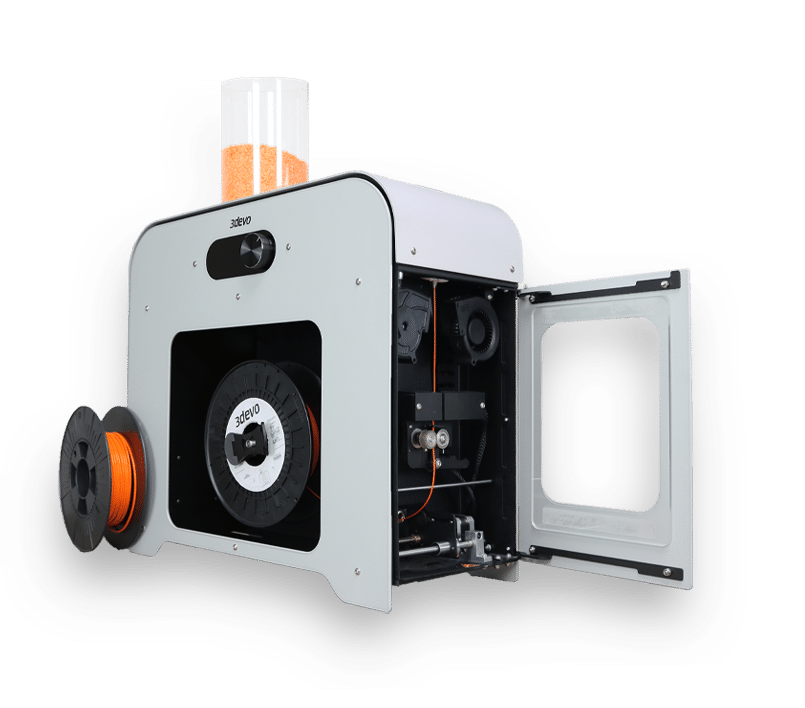 A tool to enhance material development
Designed for production
Create filament at your convenience at high speeds while maintaining filament quality and precise diameters – hold the power to your production schedule.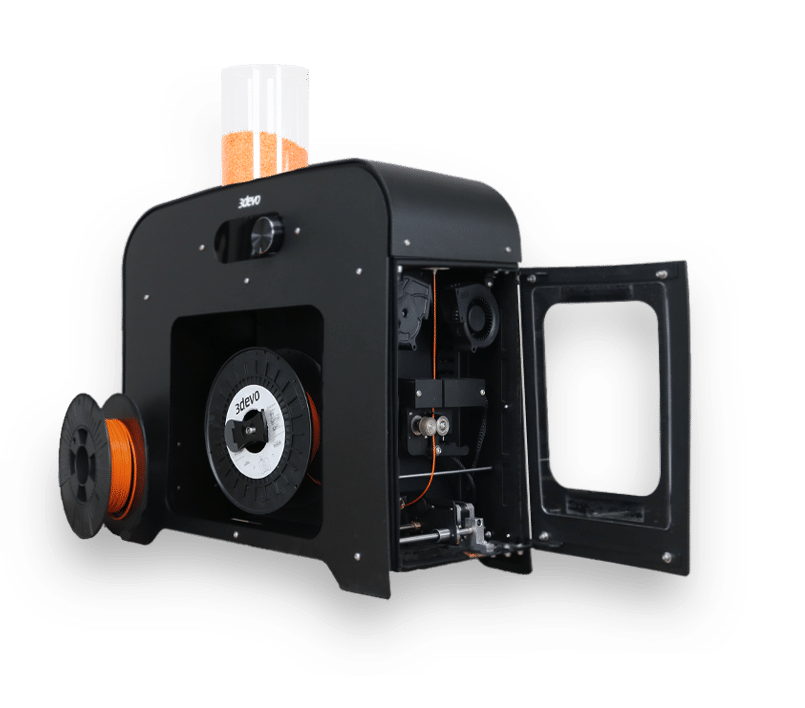 Custom filament at rapid speeds
The world's fastest and most compact all-in-one desktop filament extruder. Our filament makers allow additive manufacturing to become a self-sufficient process when fully developed, opening up a whole world of possibilities for customized filament. This ensures on-demand production and better performing, more efficient filament for 3D printed components.
There are some key benefits of using a filament extrusion machine including: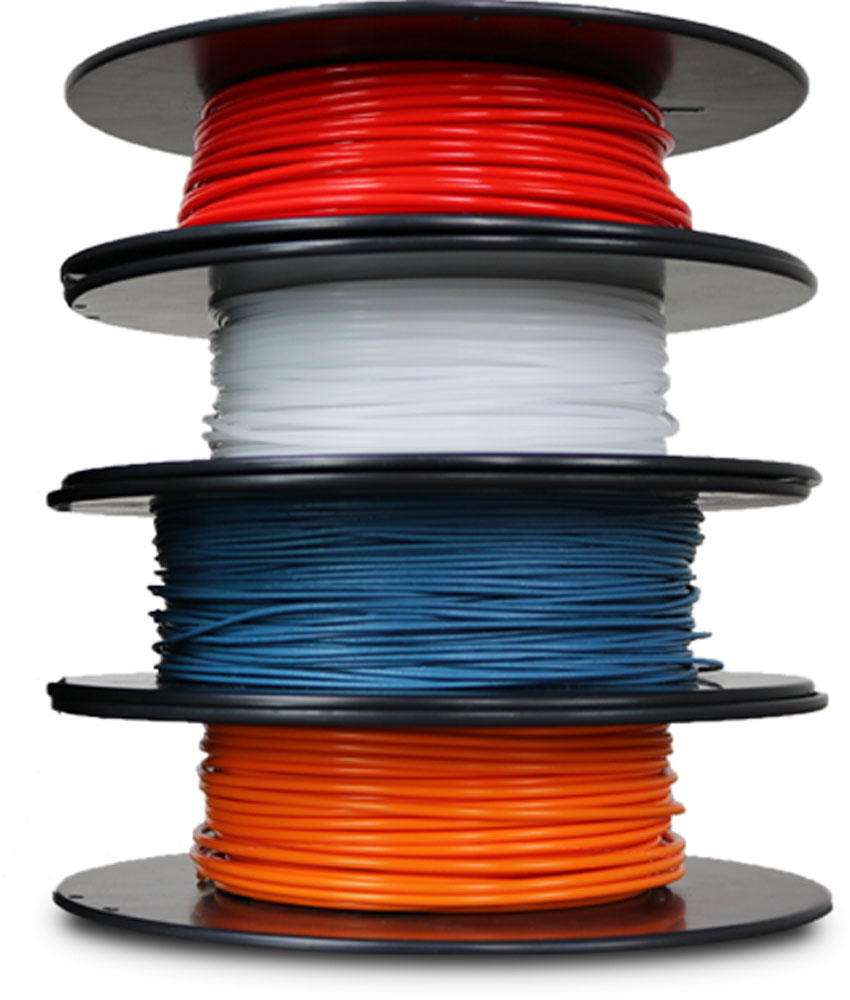 Create higher quality filament
Improved set-up, processing, and clean-up time
Quickly and easily find material settings
Complete filament production line packed into one machine
Our Filament Makers are trusted by businesses around the globe







Closing the loop in 3D printing
Discover our streamlined ecosystem that delivers an industrial process to the convenience of your workspace. With our user-friendly products, we give you the control to create filament tailored to your specific material needs.
Delivering a smart, cost-effective and adaptive closed-loop production facility — The complete filament making solution.
Need any help? We are here to answer all your questions. Don't hesitate to contact us.
10x
Reduce filament costs up to 10 fold
500g/hour
Produce filament at rapid speeds

Before you start extruding
Free Filament Sample
Request your desired filament sample extruded by our filament makers. Analyze the quality and test it with your 3D printer.
Material Tests
We can examine your custom materials before your purchase to see whether it is processable by our filament makers.
Enhance your extrusion experience
Chat with an extrusion expert
Let's Talk Extrusion & Materials
Do you want to discuss your unique application? Ask one of our extrusion experts today.